Return to Previous Page
Details
Features
Xiaomi Mi Gaming Laptop 2019 a 15.6-inch wide-gamut color screen and ultra-thin bezels, NVIDIA GeForce GTX 1660Ti / NVIDIA® GeForce RTX™ 2060 6GB GDDR5 GPU, 9th-gen Intel Core i5 ( Intel Core i5-9300H) CPU up to 4.1GHz & 9th-gen Intel Core i7 ( Intel Core i7-9750H) CPU up to 4.5GHz and gaming keyboard with lights up with 16 million colors.
8GB & 16GB DDR4 2666MHz as default (max of 32GB) , Gamers will also like that it has special customizable buttons on the left side of the keyboard. A special button will turn on all the fans to cool down the laptop while you're gaming.
Xiaomi Gaming NoteBook 2019 has a USB-C port, four USB 3.0 ports, and ethernet jack, seperate audio jacks, a HDMI 2.0 port, and an SD card reader.
Support dual screen display and 4K video playback
With HDMI2.0, an external 4K resolution display can be connected, and different contents can be displayed on two screens.
USB-C and HDMI video output
HDMI 2.0: 1080P resolution (up to 240Hz at 1920x1080)
2k resolution (up to 144Hz at 2560x1440)
4k resolution (up to 60Hz at 3840x2160)
USB 3.0 Port x 4, 5Gb/s maximum theoretical transmission speed, Gigabit Ethernet port x 1,10/100/1000Mbps
3.5mm headphone microphone jack x 1,3.5mm microphone jack x 1,
Full-size HDMI 2.0 port x 1, 3-in-1 card reader (UHS-I 104MB/s), support SD/SDHC/SDXC
- CPU: Intel Core i7-7700HQ, Quad Core, 3.8GHz max, Equipped with better performance, delivering plenty of power for multitasking and fueling casual games and movies
- NVIDIA® GeForce RTX™ 2060 & NVIDIA® GeForce® GTX 1660 Ti , Graphics memory 6GB DDR 5, it can not only easily decode videos,but also can run smoothly with mainstream games.
- Full-size four part backlit keyboard, Glass touchpad for precise cursor control and multi-finger gesture control, such as full screen scrolling, switching program, screen scaling and other gestures.(Microsoft PTP clickpad technology)
- Support 3-screen display and dual 4K video playback, Through HDMI2.0 and USB-C, can connect 2 external 4K-resolution devices with full HD display, three screens display different contents.
- Support 1280*720 video talking , 1.0MP front camera to catch life's moments. Start a video call with family and friends at leisure time.
- Dual Band 2.4GHz / 5.0GHz WiFi , 802.11/b/g/n/ac wireless Internet, allows you to connect to the Web while within range of an available wireless network.
- Microsoft Windows 10 OS (Chinese Version) , Windows 10 brings back the popular Start Menu from Windows 7 and introduces new features, like the Edge Web browser that lets you mark up Web pages on your screen.
- 8GB / 16GB DDR4 for Advanced Multitasking, Substantial high-bandwidth RAM to smoothly run your games, photos and video-editing applications, as well as multiple programs and browser tabs all at once.
512GB PCIe ×4 NVMe SSD
Reserve a second M.2 PCIe/SATA SSD card that can be used interchangeably with a mechanical hard drive
- The advantages of SSD (Solid State Drive), Faster than hard disk drive,fast boot,lower noise,lower heating,more safer to protect data.
- 15.6" FHD Full HD screen with 1920 x 1080 (142 ppi) resolution, 144Hz high refresh rate, 9.9mm border 1,81% high screen ratio, 72% NTSC color gamut, 178° wide viewing angle, 300nits brightness, high-definition anti-glare
- 55Wh battery, 5 hours online video playback, 5.5hours local video playback, 6.5 hours web browsing.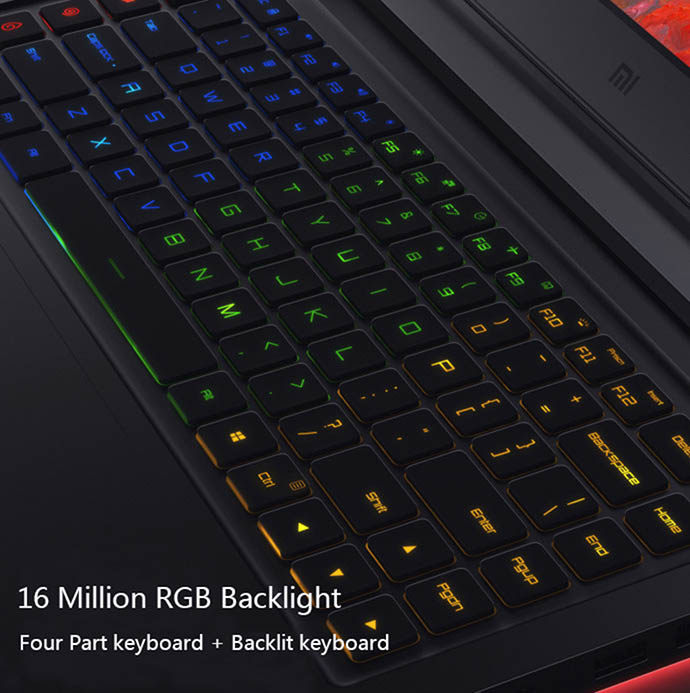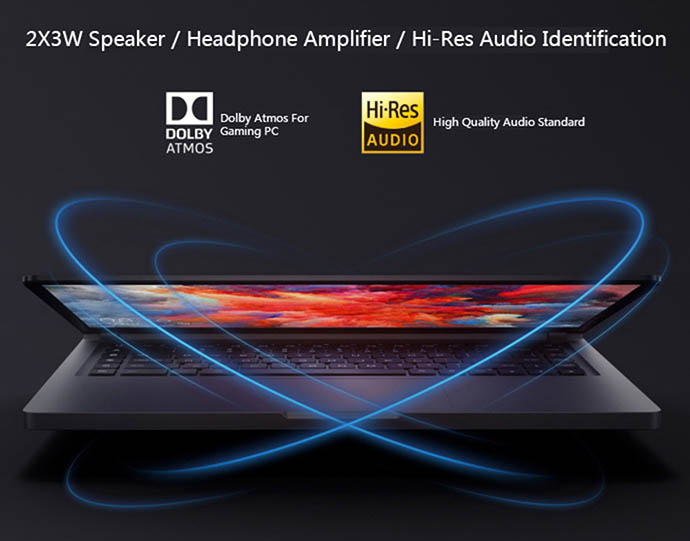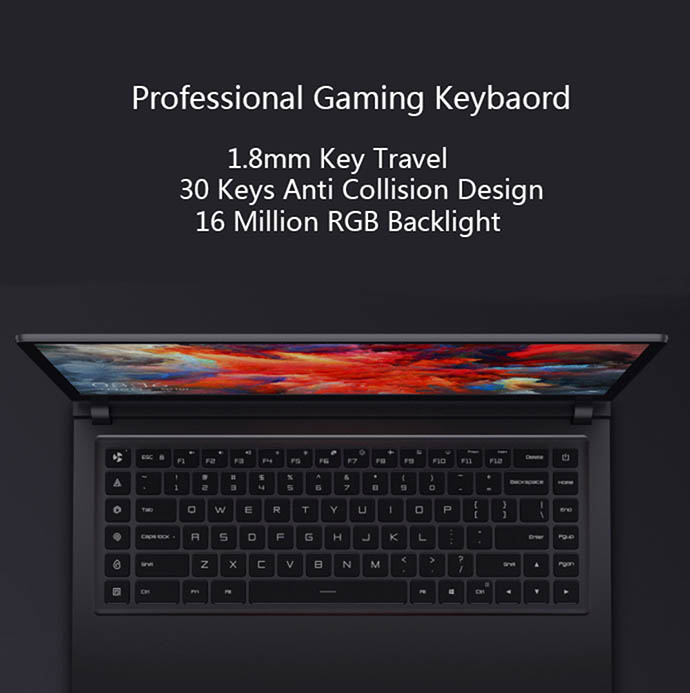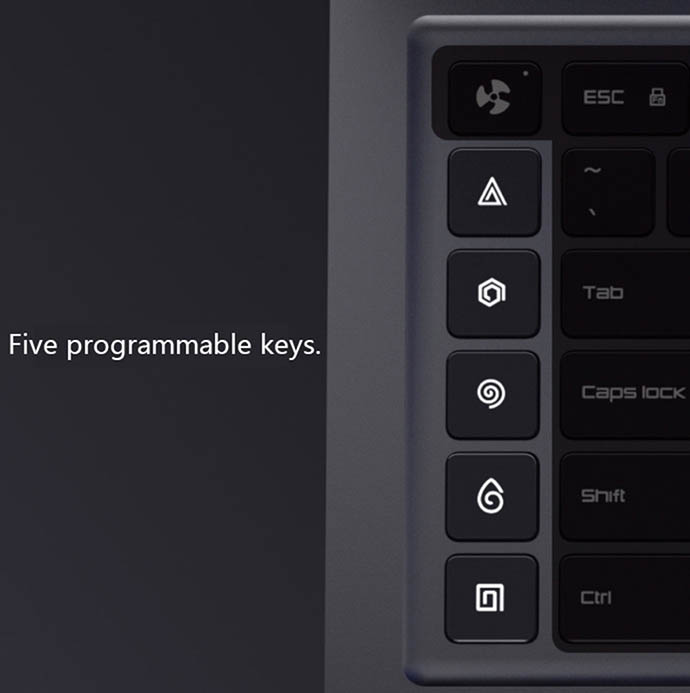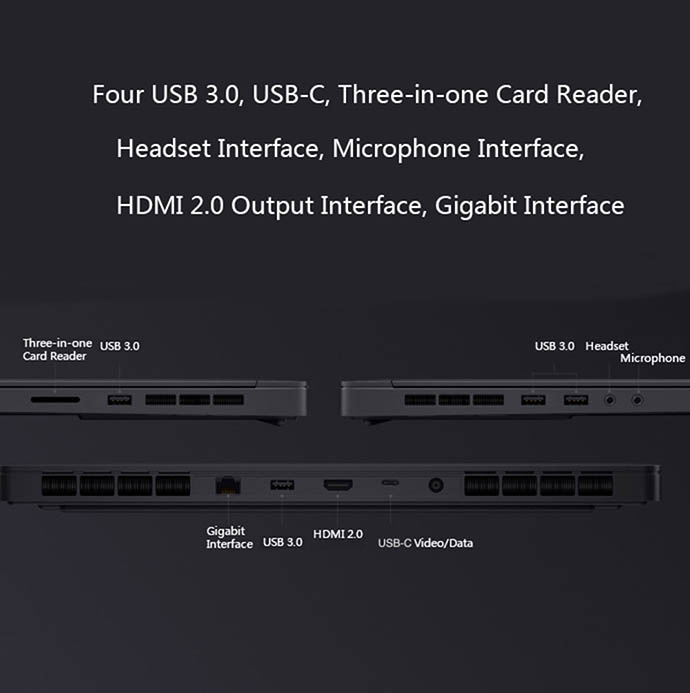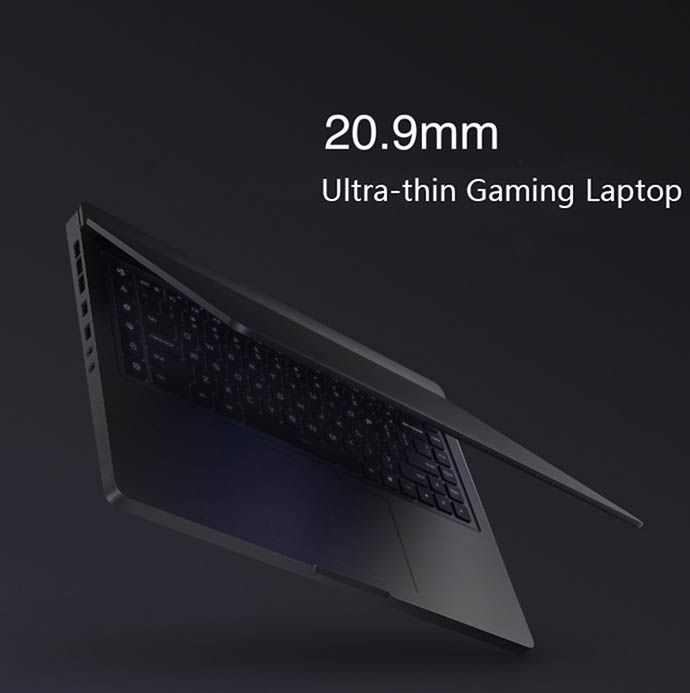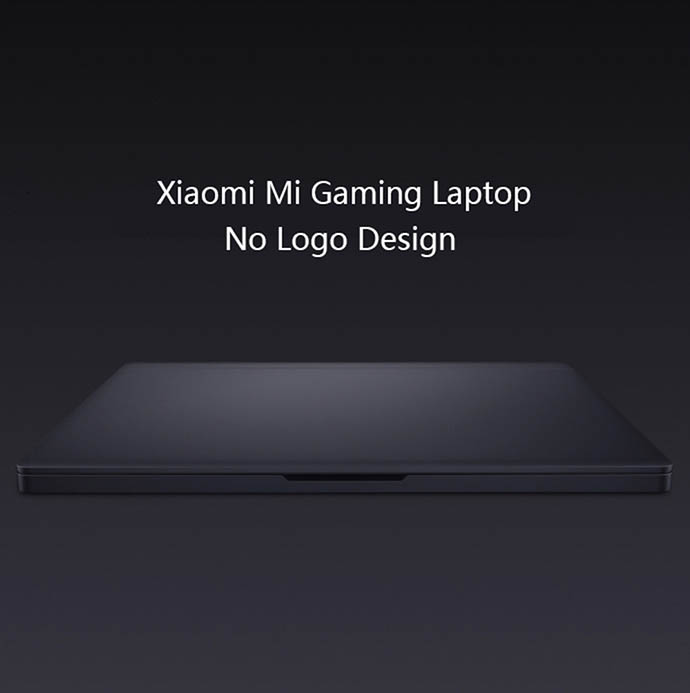 Specifications
General

Brand: Xiaomi
Model: Mi Gaming Laptop 2019
Shell Material: Metal
Color: Gray

Display

Screen Size: 15.6 Inch (16 : 9)
Screen Resolution: 1920 x 1080 (142 ppi)
Display Technology: FHD
Viewing Angle: 178°
Brightness: 300nit
Contrast Ratio: 800 : 1
Color gamut:72%
Graphics chipset:

NVIDIA GeForce® GTX 1660Ti

NVIDIA® GeForce RTX™ 2060


Graphics memory: 6GB DDR5

Basic Information

Operating System: Windows 10 System ( Chinese Version )
CPU: 9-Gen Intel Core i5-9300H , Quad-Core, 2.4GHz~4.1GHz max
Number of threads:8
Three-level cache: 8MB

Graphics Type: Integrated graphics
RAM: 8/16GB DDR4, 2400MHz
ROM: 512GB SSD
External Memory: Reserved SSD card slot for hard disk expansion

Communication

WiFi Connectivity: Intel 2x2 dual antennas, support 2.4Ghz and 5GHz;
802.11 ac, compatible with 802.11 b/g/n;
Speed up to 867Mbps max
Bluetooth: Yes, V4.1
OTG: Yes
HDMI: Yes
Camera: Front 1.0MP (Support 1280 x 720 video talking)
Multimedia: Video Output
Support 3-screen display and dual 4K video playback: support 2 external 4K-resolution devices with full HD display, three screens display different contents.

Media

Audio Format: MP3/WMA/WAV/APE/AAC/FLAC/OGG
Picture Format: JPG/BMP/PNG/GIF
Ebook Format: UMD/TXT/PDF/HTML/RTF/FB2
Speaker / MIC: Built-in AKG Speaker/Microphone

Interfaces
Interfaces: 1 x Type-C slot, 4 x USB 3.0 slots, 1 x HDMI 2.0 slot, 1 x 3.5mm earphone jack,1 x TF Card slot
Other Features

Languages: Chinese
Keyboard: Full size backlight keyboard, 1.3mm key process, 3nit brightness. 6 inck Glass touch panel.127mm*83.6mm

Power

Battery Type: 4cell Li-ion polymer battery, 55Wh
Power Device Type: AC Adapter, 100-240V
Charging Voltage: Support 1C QC

Dimensions&Weight(Main Product)

Product Size: 364mm * 265mm * 20.9mm

Net Weight: 2.7kg

Package Contents

1 x Mi Gaming Laptop 2019
1 x Charger (A right plug of adapter will be sent as your shipping country)
1 x Type-C Charging Cable
1 x User Manual
Customer Reviews
Review by

david LEE

FAST SHIPPING Hamilton, Ontario CANDA !!!! The Xiaomi gaming laptop 2019, Intel Core i7 CPU and a full Nvidia RTX 2060 GPU, BEST FULL HD 1080p display, customizable RGB lighting KEYBOARD ultimate battlestation for gamers willing to splurge on sheer power. (Posted on 12/29/19)

Review by

Mattia L

Xiaomi Gaming Laptop super consigliato! batteria eccezionale, processori i7 intel core 9a generazione, ottime gaming non potevo chiedere di meglio! é solamente un po' pesante ma dopo un po' ci si abitua !!!

LED RGB sui lati e sotto la tastiera non ci si accorgerebbe assolutamente di avere a che fare con un prodotto da gaming. LED che sono comunque configurabili e personalizzabili tramite l'apposita app Mi Gaming Box, che permette anche di monitorare i parametri d'uso di CPU e GPU. (Posted on 12/29/19)

Review by

Fernandez

Mi Gaming Laptop 2019 pantalla 1080p a 144HZ , Intel Core de 9th-generación + 16GB DDR4 2666MHz , Certificación de audio Dolby Atmos + Hi-Res !!!

¿En qué página se podrá realizar la compra? en NextBuying tienda en línea, Uso del cupon "notebook15" el precio reducido €15 EURO. (Posted on 9/6/19)
Write Your Own Review
Customer Reviews
Review by

david LEE

FAST SHIPPING Hamilton, Ontario CANDA !!!! The Xiaomi gaming laptop 2019, Intel Core i7 CPU and a full Nvidia RTX 2060 GPU, BEST FULL HD 1080p display, customizable RGB lighting KEYBOARD ultimate battlestation for gamers willing to splurge on sheer power. (Posted on 12/29/19)

Review by

Mattia L

Xiaomi Gaming Laptop super consigliato! batteria eccezionale, processori i7 intel core 9a generazione, ottime gaming non potevo chiedere di meglio! é solamente un po' pesante ma dopo un po' ci si abitua !!!

LED RGB sui lati e sotto la tastiera non ci si accorgerebbe assolutamente di avere a che fare con un prodotto da gaming. LED che sono comunque configurabili e personalizzabili tramite l'apposita app Mi Gaming Box, che permette anche di monitorare i parametri d'uso di CPU e GPU. (Posted on 12/29/19)

Review by

Fernandez

Mi Gaming Laptop 2019 pantalla 1080p a 144HZ , Intel Core de 9th-generación + 16GB DDR4 2666MHz , Certificación de audio Dolby Atmos + Hi-Res !!!

¿En qué página se podrá realizar la compra? en NextBuying tienda en línea, Uso del cupon "notebook15" el precio reducido €15 EURO. (Posted on 9/6/19)
Write Your Own Review