How to place an order
Here are some specific instructions to help you place an order step by step: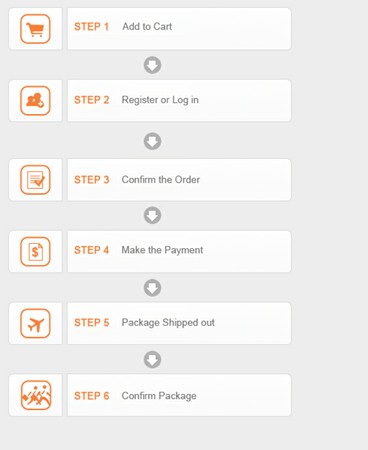 1).View for your favorite products at NextBuying.com and add it to your shopping cart.
2).Register or log in NextBuying.com and NextBuying Support Guest Order
3) Fill in your shipping address and confirm your order.
4).Choose a payment option, and make the payment.
5).When the payment is confirmed, we will prepare your order and send you the package.
6).After testing the quality of your items, you are welcomed to leave the feedback in the website.
How long is the period of goods preparation
NextBuying partners with major international shipping companies like DHL, UPS, FedEx, and EMS to offer three shipping methods:
Fast Shipping: 3-5 business days
Free Shipping: 10-15 business days
You can choose your preferred shipping method on the Order Information page during the checkout process.
*Note: Due to longer customs clearance times, Standard Shipping times have been extended to 15-30 days for Brazil and 10-15 days for all other destinations in Latin America.