Xiaomi Mi In-Ear Headphones Pro HD Hybrid Earphone Pro Two Drivers Control for iPhone Android
Xiaomi Mi In-Ear Headphones Pro Hybrid Earphone Pro Two Drivers Control for iPhone Android
New Original Xiaomi Mi In-Ear Headphones Pro HD Hybrid Earphone Pro Two Drivers Control for iPhone Android
- Unprecedented integration of moving coil and iron coil for more exquisite sound quality
- Dynamic + balanced armature drivers
- Metal sound chamber, 25 steps of processes to form a metal sound cavity
New Hybrid dynamic + balanced armature drivers for amazing detail
Emotive detail in-between layers of a song are often lost when you use headphones with either a dynamic or balanced armature driver. In attempt to create a more precise listening experience, placed two drivers into one single set of headphones. This produces a sound clarity across a wider audio range. Bass and mid tones are kept mellow with a dynamic driver, perfect for bringing out the drums and bass. Yet high notes for the main melody retain rich detail with a balanced armature driver. It's time to rediscover the nuances in your favorite song, plug in Mi In-Ear Headphones Pro.
Durable, break-resistant TPE cable
Strong, break-resistant protect wiring and extend its lifespan, while braided sleeving prevents tangling. The end sections are sheathed in TPE to reduce friction with clothing, preventing an annoying "stethoscope effect" or noise interference.
MEMS microphone reduces noise interference
Compact and small, the MEMS microphone has a 98dB(A) signal to noise ratio delivers better voice quality and lesser noise interference even when located further from your mouth. The wired remote comes with three sleek buttons for answering calls, music playback and volume adjustment. Volume buttons not supported on iOS devices.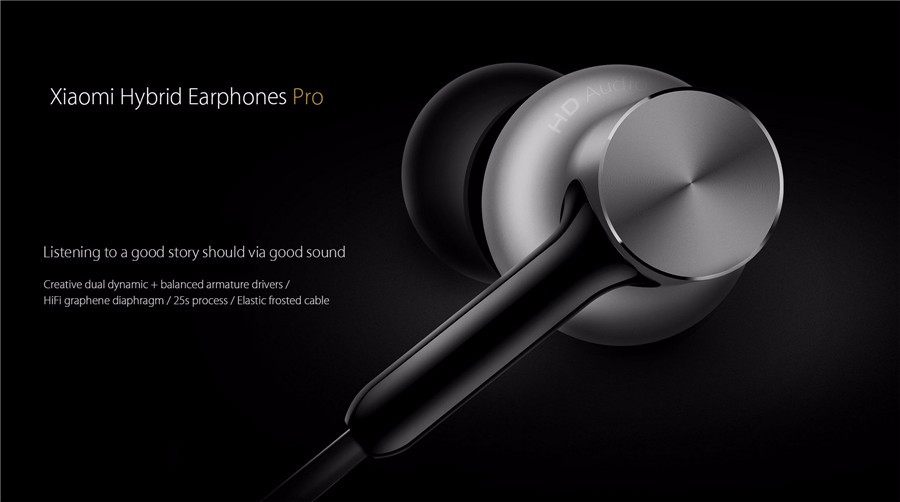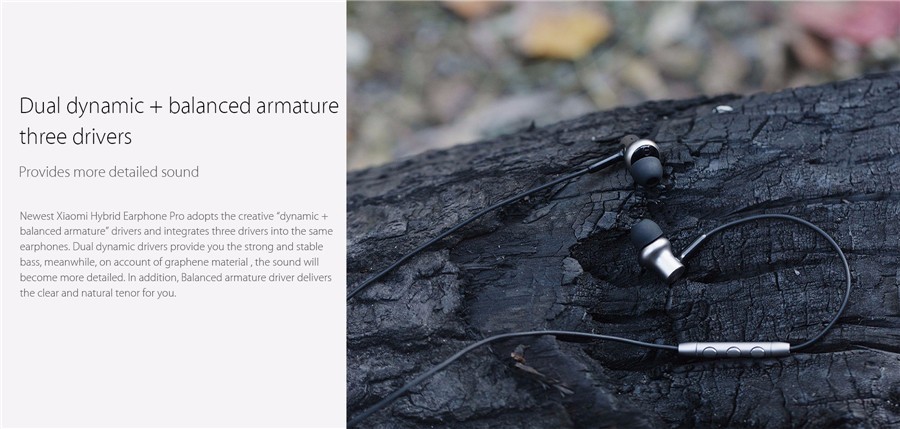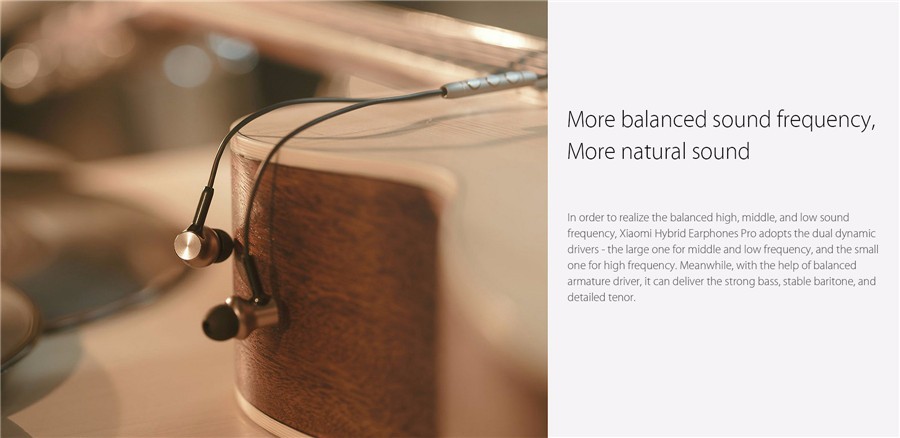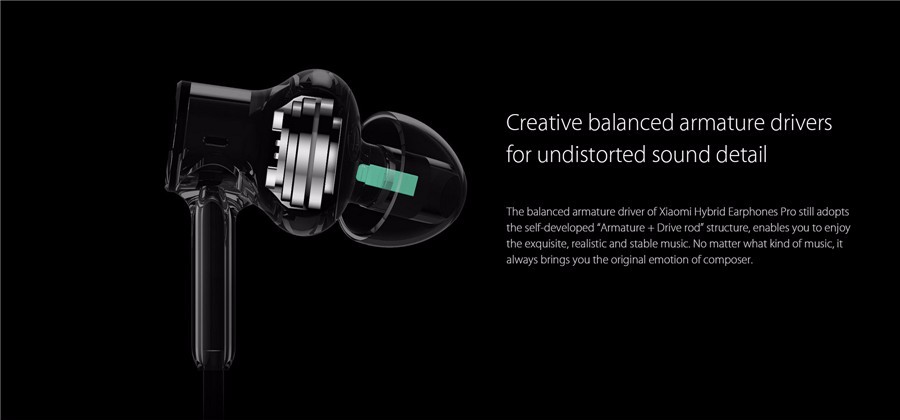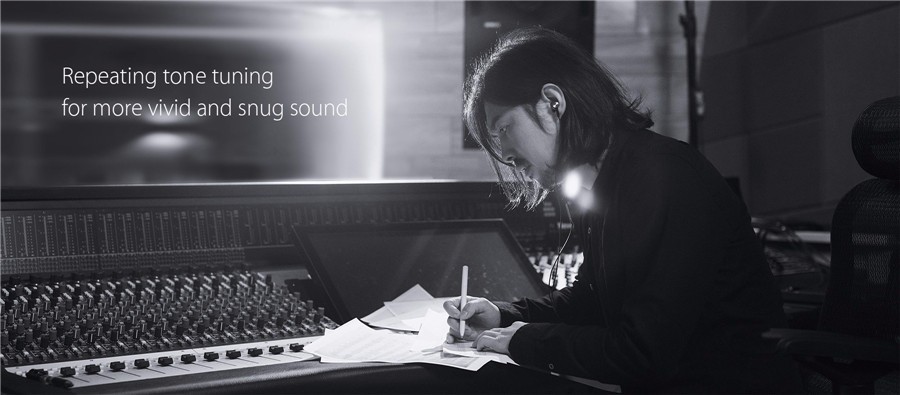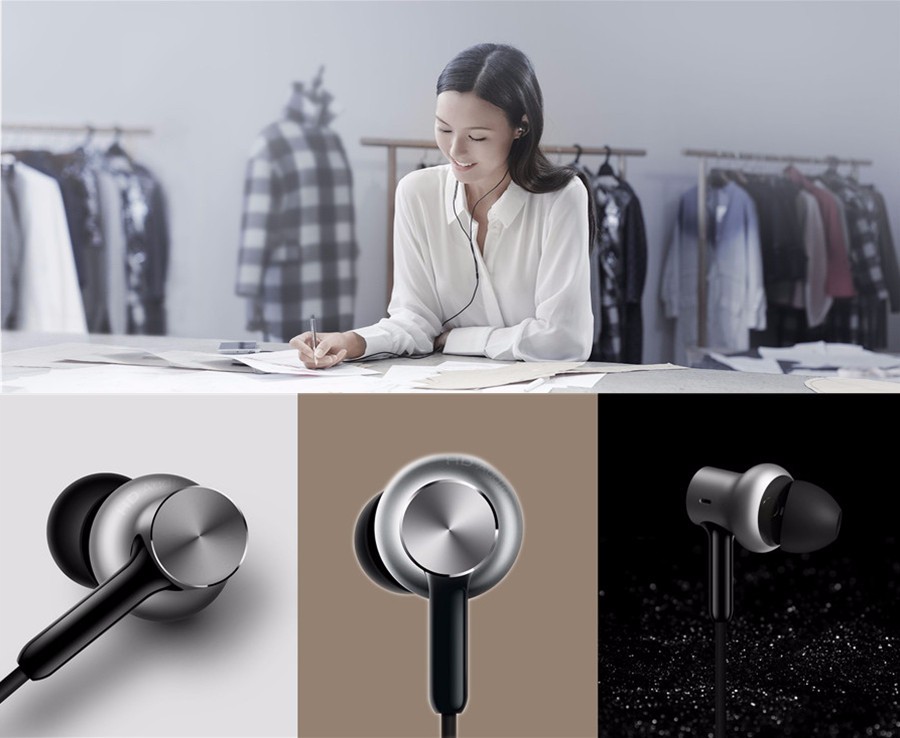 Model

Original Xiaomi Hybrid Pro Mi In-Ear Headphones

Model : QTEJ02JY

TYPE

With 3.5mm earphone jack in-ear
Frequency Range
20-20000Hz
Sensitivity
98 dB
Cable Length
1.25M
Rated power
5mW
Impedance
32Ω
Remote control function
YES
Color
Silver