Return to Previous Page
Details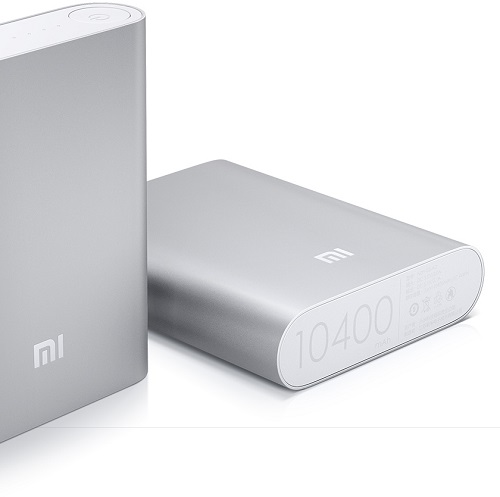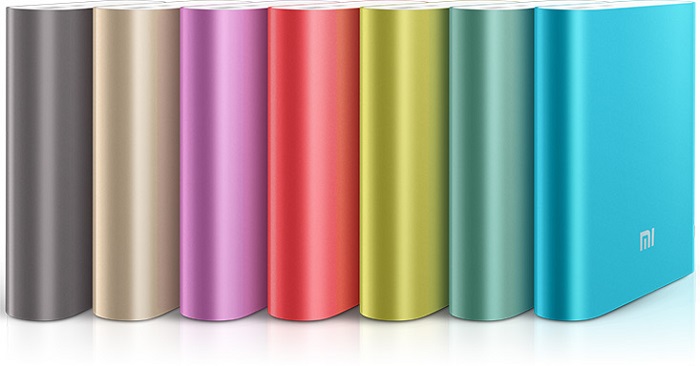 Compatible with all popular smartphones.
The charging port automatically adjusts the output.
Xiao Mi Power Bank automatically adjusts its output based on the connected device. It's compatible with smartphones and tablets from Mi, Apple, Samsung, HTC, Google and BlackBerry as well as a variety of digital cameras and handheld gaming devices.
10400mAh large capacity.
Premium Li-ion battery cells from LG and Samsung add an extra 10400mAh to the battery life of your smartphone ( iPhone, iPad, iPad mini, Samsung Galaxy Phones,HTC Phones, Moto X/G, Nexus 4/5 etc.. ) , tablet ( iPad, iPad mini, Nexus 7, etc ) or digital camera. The Power Bank is capable of 4.5 recharges for the iPhone 5, 1.5 recharges for the iPad mini.
World-class circuit chip protection.
Nine layers of protection, built by Texas Instruments
Adopted USB smart-control chips and charging/discharging chips from Texas Instruments.
Mi Power Bank not only provides nine layers of circuit chip protection, but also enhances efficiency.
Optimized charging/discharging efficiency
up to 93% conversion rate
World-class chips are not only safer, but improve charging conversion rate and stabilize discharging voltage with advanced resistance-capacitance sensors to optimize efficiency and durability.
Aluminum Casing
Beautifully textured aluminum surface
The single-piece metal casing was created by high precision CNC digital cutting. The surface is water and corrosion resistant, and is perfect for everyday use.
Simple design.
Buttons, indicator lights, and connection ports are located on one end of the power Bank.
Knowledge Guide:
How to Buy Genuine Xiaomi Power Bank : http://blog.nextbuying.com/how-to-buy-genuine-xiaomi-powerbank-16000100005000mah.html
Customer Reviews
Review by

Karin

That Xiaomi power bank is proven performer. I have one for a while now and so far no complaints. Perfect companion on business trips or weekend family getaway.
It has been tested and pricing is fantastic. nothing else out there comes close at the moment in terms of quality and performance. if you can buy it, Its worth every penny. (Posted on 8/5/14)

Review by

Matthew

They're good for travel !!! (Posted on 7/28/14)

Review by

Eric D

I have it ( 5200mAh ) and keep it in my backpack for those unexpected long days at work !!! cool Gadgets (Posted on 7/28/14)

Review by

JEFF

Very good product. Worth the price, received in 5 day in North Carolina. It's a genuine product, compact and power full !! Travel backup :D (Posted on 7/28/14)

Review by

José

This a Genuine xiaomi powerbank ! Today has started using ! Thank you !! (Posted on 7/27/14)

Review by

Michael

I have get two on Nextbuying and they are great! (Posted on 7/27/14)

Review by

Tony

I bought a Xiaomi 10400mAh external battery for my phone. nice the powerbank !! (Posted on 7/22/14)

Review by

Alexander

Really good Powerbank and my first xiaomi products. Thanks ! (Posted on 7/20/14)

Review by

Peter

Thanks !!!!! i have get the item today ... this is Official genuine xiaomi powerbank !!!! (Posted on 7/20/14)
Write Your Own Review
Customer Reviews
Review by

Karin

That Xiaomi power bank is proven performer. I have one for a while now and so far no complaints. Perfect companion on business trips or weekend family getaway.
It has been tested and pricing is fantastic. nothing else out there comes close at the moment in terms of quality and performance. if you can buy it, Its worth every penny. (Posted on 8/5/14)

Review by

Matthew

They're good for travel !!! (Posted on 7/28/14)

Review by

Eric D

I have it ( 5200mAh ) and keep it in my backpack for those unexpected long days at work !!! cool Gadgets (Posted on 7/28/14)

Review by

JEFF

Very good product. Worth the price, received in 5 day in North Carolina. It's a genuine product, compact and power full !! Travel backup :D (Posted on 7/28/14)

Review by

José

This a Genuine xiaomi powerbank ! Today has started using ! Thank you !! (Posted on 7/27/14)

Review by

Michael

I have get two on Nextbuying and they are great! (Posted on 7/27/14)

Review by

Tony

I bought a Xiaomi 10400mAh external battery for my phone. nice the powerbank !! (Posted on 7/22/14)

Review by

Alexander

Really good Powerbank and my first xiaomi products. Thanks ! (Posted on 7/20/14)

Review by

Peter

Thanks !!!!! i have get the item today ... this is Official genuine xiaomi powerbank !!!! (Posted on 7/20/14)
Write Your Own Review