Return to Previous Page
Details
Using the Coupon Code " next5off " Price Save $5 Dollars
installed with international MIUI 8 ROM ( MIUI 8 Global ROM), with Google play store, Google services and multi-languages. It supports OTA update
Features
- Xiaomi Mi5 smartphones Qualcomm Snapdragon 820 processor with X12 LTE supports the ultimate in connectivity, graphics, photography, power and battery efficiency. See firsthand how we've designed the 820 from the ground up to be unlike anything else. Adreno 530 510MHz Better graphics performance. architecture individually allocates tasks to each core, reducing power usage and heat. Games, webpages, and apps, look stunning and run smoothly.
- 3D ceramic / glass body, weighs 129g
- 5.15-inch 16 LED light display, 1920x1080 IPS display PPI 441.
- Dual Cameras Take amazing photos. 16MP back 4-axis OIS cameras | 4MP front facing camera
- Dual SIM Dual Standby
> 4G FDD-LTE (B1/B3/B7 ) 1800/2100/2600MHz
> 3G: WCDMA (B1/B2/B5/B8) 850/900/1900/2100MHz
> 2G: GSM 850/900/1800/1900MHz
- 3000 mAh lithium-polymer battery. Longer battery life. Combined with the latest power managment technologies, we've acheived our most impressive battery performance yet.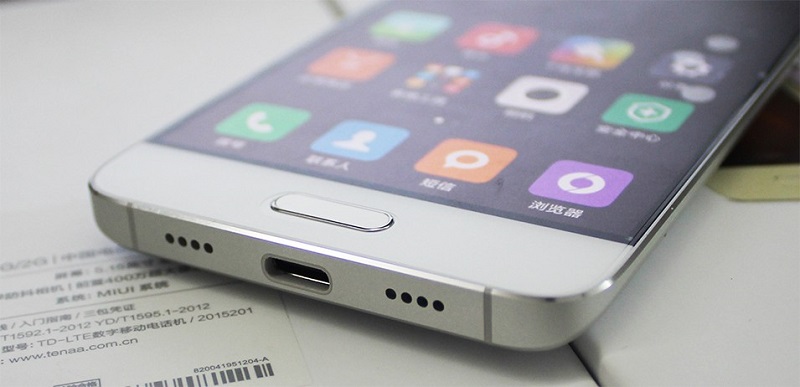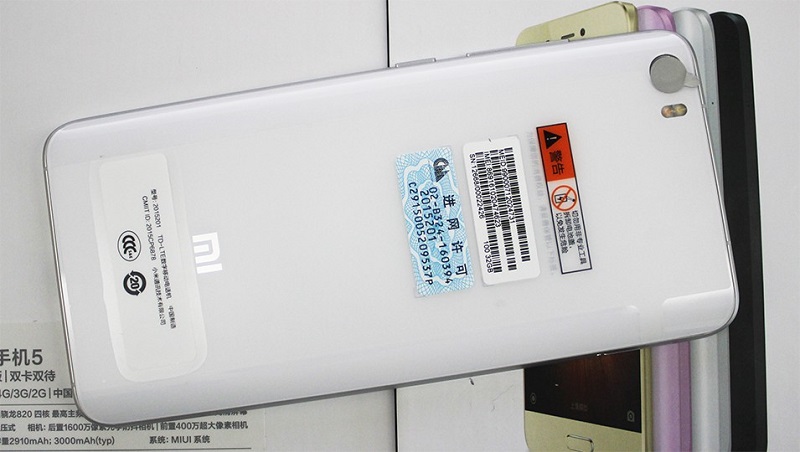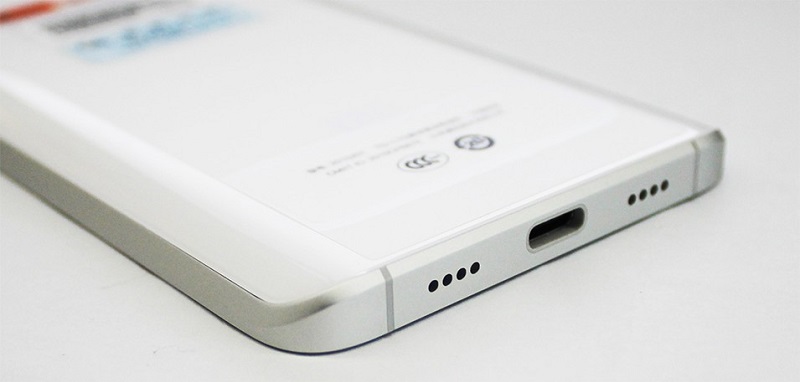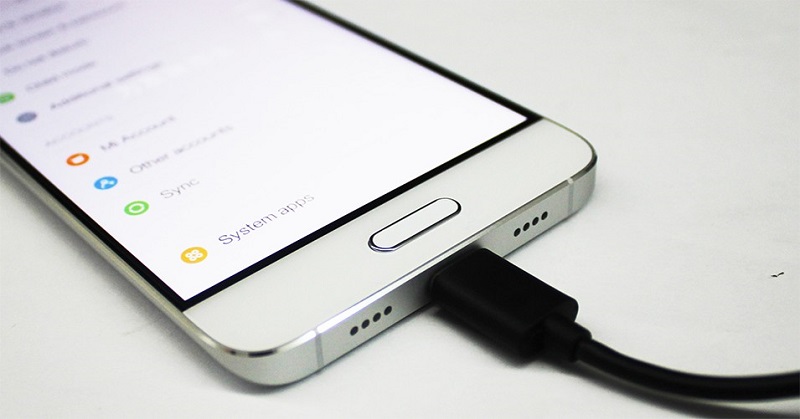 Specifications
Model
Xiaomi Mi5
Android OS
MIUI 8
Architecture
Snapdragon 820
Core

Quad Core

GPU
Adreno 530 510MHz
Service Provide
Unlocked
RAM

3GB LPDDR4 1333MHz

Internal Storage
32 GB , 64GB , 128GB
Screen Size
5.15 inch
Touch Screen
5.15 inches FHD IPS screen
Screen Resolution
1920 x 1080 pixels FHD screen
Gravity Sensor
Yes
WebCam
front camera 4MP back camera 16.0MP

FM

Radio

Yes, earphone needed
Touch
10 point touch
FDD LTE
YES
GPS
YES built in GPS+AGPS+GLONASS
Bluetooth
YES built in Bluetooth 4.2 + Bluetooth HID
Card Reader




Language

English, Bahasa Indonesia, Cestina, Espanol, French, Hrvatski, Italiano, Magyar, Nederlands, Norsk, Polish, Portuguese, Romana, Slovencina, Vietnamese, Turkish, Greek, Bulgarian, Russian, Ukranian, Hebrew, Arabic, Thai,Simplified/Traditional Chinese

Default

Applications

3G, FDD LTE 4G, GPS, WIFI, FM, Bluetooth, Email, wallpapers, calendar, calculator, clock,
camera, tethering & portable hotspot, E-Compass, Gyroscope, OTG, Play Store




Dimensions / Weight

144.55 x 69.2 x 7.25mm / 129g

WiFi

Yes 802.11a/b/g/n/ac


Video

MP3, aac, aac+, eaac+, amr, wb-amr, midi, ogg 1080p (1920x1080,30 Frames / sec)




Music

MP3/WAV/AMR/AWB

Ebook
TXT/CHM/DOC/HTML


Battery
Up to Theoretically 2-3 days



Port

1 x SIM Card slot; 1 x USB port; 1 x 3.5mm Earphone port


What in the Box
1 x Phone, 1 x Charger, 1 x USB cable, 1 x User manual 1 x 3000

mAh

Battery
Customer Reviews
Review by

David Kyle

Good ordered on a Thursday, arrived in Australia on Monday. Phones are awesome the 64GB version Xiaomi mi5 running global MIUI 8 stable ROM .. Perfect running Google apps ( maps, playstore, etc.. ) (Posted on 10/5/16)

Review by

javier ortiz s.

Viendo saltado MIUI 8 Global ROM estable es, lo suyo sería actualizar. y Te llegan OTAs.. Saludos ... comunicacion con el Nextbuying (Posted on 9/14/16)

Review by

Juan Carlos Sández

Recomendáis comprarlo XIAOMI MI 5 :) con la MIUI ROM global multilenguaje developer.. estoy gozandolo :D (Posted on 8/28/16)

Review by

Juan Carlos G.

Recomiendo este Nextbuying.com y sobretodo recomiendo este producto ( xiaomi mi5 3GB de RAM 32GB de ROM) miui global estable. Muy bien protejido y una muy buena comunicacion con el Nextbuying. (Posted on 8/28/16)

Review by

Melvin

très bon téléphone xiaomi mi5 3/32GB et livraison très rapide ( 4 jours ) (Posted on 7/8/16)

Review by

Alberto Rodríguez B.

TODO PERFECTO Y RÁPIDO COMO SIEMPRE Xiaomi Mi5 DE COLOR NEGRO ... (Posted on 6/19/16)

Review by

Dope

Arrivé rapidement depuis l'envoi; le smartphone est conforme à mes attentes! J'ai pour ma part reçu la version 128go en blanc car la version céramique a des problèmes de production chez Xiaomi. Très satisfait ! (Posted on 5/19/16)

Review by

Javier Cantó M

Excelente móvil XIAOMI mi5 idioma español y Play store. muy rápido el envío. (Posted on 5/4/16)

Review by

Loïc D.

Le téléphone Mi5 3/32GB a bien été reçu. français / Google Play, il et très rapide et l'autonomie et juste hallucinante. très content! (Posted on 4/27/16)

Review by

CASTRO V.

Perfect transaction, XIAOMI MI5 64GB phone is awesome. 4G chez Bouygues pour les Français. (Posted on 4/27/16)

Review by

Song Lee

Fast delivery Australia ! Excellent the mi5 phone! Excellent service !! I recommend! (Posted on 4/23/16)

Review by

Melvin

The xiaomi mi5 Phone is very fast, finger print scanner works every time, so fast to unlock it. Photos are great. Screen display is perfect. This is a amazing phone, it's really nice to use , can't fault it, only love it. Thanks !! (Posted on 4/23/16)

Review by

kyle whitted

Excellent .. (Posted on 4/17/16)

Review by

Ben Martin

Excellent ..... Excellent Packaging. Fast Processing and super quick DHL shipping to UK. Great smartphone mi5 xiaomi also, as expected. (Posted on 4/17/16)

Review by

Michael K.

Great !!! perfect phone xiaomi mi5 prime 64GB white color. It works perfect. Highly recommended!!! (Posted on 3/31/16)

Review by

david

Excellent Xiaomi mi 5 smartphones, the phone come install Google play store and multi-language... Excellent Packing. Fast Processing and quick DHL shipping from HongKong to Australia only 4 day. Great phone also, as expected. (Posted on 3/16/16)

Review by

Jorge Gallur L.

Pues comprado, ahora esperar. (Posted on 3/1/16)
Write Your Own Review
Customer Reviews
Review by

David Kyle

Good ordered on a Thursday, arrived in Australia on Monday. Phones are awesome the 64GB version Xiaomi mi5 running global MIUI 8 stable ROM .. Perfect running Google apps ( maps, playstore, etc.. ) (Posted on 10/5/16)

Review by

javier ortiz s.

Viendo saltado MIUI 8 Global ROM estable es, lo suyo sería actualizar. y Te llegan OTAs.. Saludos ... comunicacion con el Nextbuying (Posted on 9/14/16)

Review by

Juan Carlos Sández

Recomendáis comprarlo XIAOMI MI 5 :) con la MIUI ROM global multilenguaje developer.. estoy gozandolo :D (Posted on 8/28/16)

Review by

Juan Carlos G.

Recomiendo este Nextbuying.com y sobretodo recomiendo este producto ( xiaomi mi5 3GB de RAM 32GB de ROM) miui global estable. Muy bien protejido y una muy buena comunicacion con el Nextbuying. (Posted on 8/28/16)

Review by

Melvin

très bon téléphone xiaomi mi5 3/32GB et livraison très rapide ( 4 jours ) (Posted on 7/8/16)

Review by

Alberto Rodríguez B.

TODO PERFECTO Y RÁPIDO COMO SIEMPRE Xiaomi Mi5 DE COLOR NEGRO ... (Posted on 6/19/16)

Review by

Dope

Arrivé rapidement depuis l'envoi; le smartphone est conforme à mes attentes! J'ai pour ma part reçu la version 128go en blanc car la version céramique a des problèmes de production chez Xiaomi. Très satisfait ! (Posted on 5/19/16)

Review by

Javier Cantó M

Excelente móvil XIAOMI mi5 idioma español y Play store. muy rápido el envío. (Posted on 5/4/16)

Review by

Loïc D.

Le téléphone Mi5 3/32GB a bien été reçu. français / Google Play, il et très rapide et l'autonomie et juste hallucinante. très content! (Posted on 4/27/16)

Review by

CASTRO V.

Perfect transaction, XIAOMI MI5 64GB phone is awesome. 4G chez Bouygues pour les Français. (Posted on 4/27/16)

Review by

Song Lee

Fast delivery Australia ! Excellent the mi5 phone! Excellent service !! I recommend! (Posted on 4/23/16)

Review by

Melvin

The xiaomi mi5 Phone is very fast, finger print scanner works every time, so fast to unlock it. Photos are great. Screen display is perfect. This is a amazing phone, it's really nice to use , can't fault it, only love it. Thanks !! (Posted on 4/23/16)

Review by

kyle whitted

Excellent .. (Posted on 4/17/16)

Review by

Ben Martin

Excellent ..... Excellent Packaging. Fast Processing and super quick DHL shipping to UK. Great smartphone mi5 xiaomi also, as expected. (Posted on 4/17/16)

Review by

Michael K.

Great !!! perfect phone xiaomi mi5 prime 64GB white color. It works perfect. Highly recommended!!! (Posted on 3/31/16)

Review by

david

Excellent Xiaomi mi 5 smartphones, the phone come install Google play store and multi-language... Excellent Packing. Fast Processing and quick DHL shipping from HongKong to Australia only 4 day. Great phone also, as expected. (Posted on 3/16/16)

Review by

Jorge Gallur L.

Pues comprado, ahora esperar. (Posted on 3/1/16)
Write Your Own Review