Return to Previous Page
Details
installed with international MIUI ROM, with Google play store, Google services and multi-languages.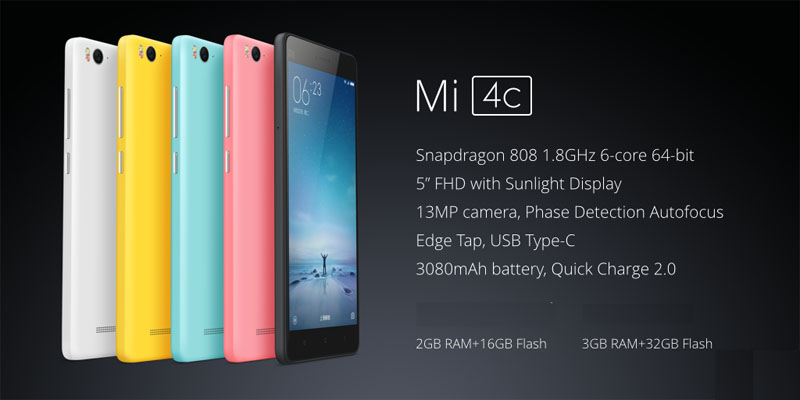 Features
Xiaomi Mi4c Pro smartphones Qualcomm Snapdragon 808 hexa-core processor, 4G LTE Support for the fastest connections, D bring high-end user experiences to high-volume by Qualcomm's heterogeneous computing approach, This chipset harnesses the robust integration of many components for incredible speed and power efficiency. Among them, the custom Krait CPU architecture for sustained peak performance, integrated 4G LTE-FDD connectivity and Adreno 418 GPU for superior graphics and gaming experience, boosting 3D interfaces, colors and textures.
3GB RAM / 32GB Internal Storage
MIUI 7 OS ( base android ) Simplicity guaranteed. Uncompromised depth. We listen. The features in MIUI are based on the feedback we get from our over 35 million users. We are constantly looking for new ways to make MIUI more useful, more secure, and more fun. We work all the time (and drink a lot of tea and coffee) to fix bugs, refine features, and get new updates on to your phone as fast as we can.
5-inch 1080p Full HD 1920x1080 IPS display PPI 438. a 5-inch full HD display but while others only concern themselves with screen size and resolution, we have taken care of the details too. Working with AUO/Sharp we offer you a screen with advanced Panel Self Refresh (PSR) technology, lower power consumption, a pixel density of 438 PPI, up to 450nit brightness, and a 95% reduction in reflection thank to a full GFF lamination.
Dual Cameras 13 Megapixels Sony IMX258 or Samsung S5K3M2 Rear Camera ( Front Camera 5-megapixel ) . The best camera is the one you have with you, Xiaomi Mi 4C has an incredible camera! Taking photos is fast and blur free with the 13-megapixels sensor, and a dual tone LED flash creates the perfect balance of light for night shots. Even the faster action can be tamed with a zero lag 30 fps burst mode.
USB 3.0 TYPE C
IR Remote Control
Dual SIM Dual Standby
> 4G FDD-LTE (B1/B3/B7 ) 1800/2100/2600MHz
> 3G: WCDMA (B1/B2/B5/B8) 850/900/1900/2100MHz
> 2G: GSM 850/900/1800/1900MHz
3080 mAh lithium-polymer battery. Longer battery life. support 2.0 support fast charge, the charging time is faster. Combined with the latest power managment technologies, we've acheived our most impressive battery performance yet.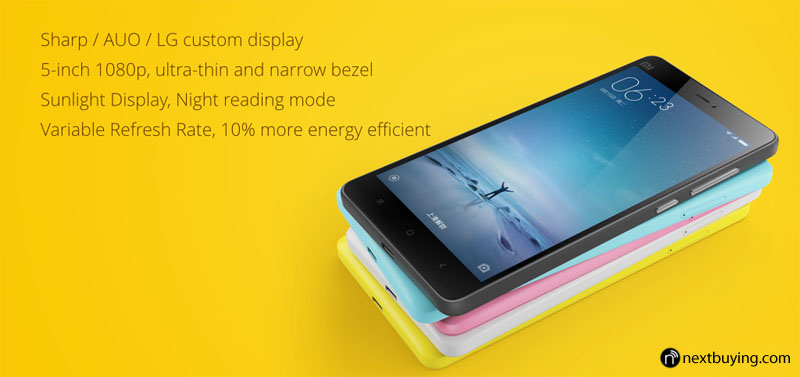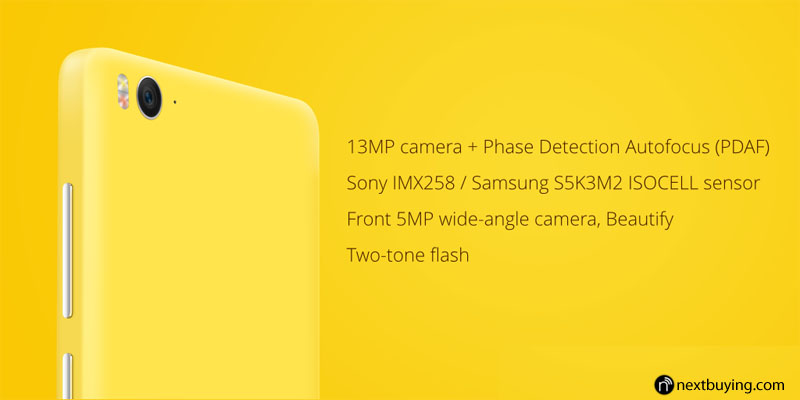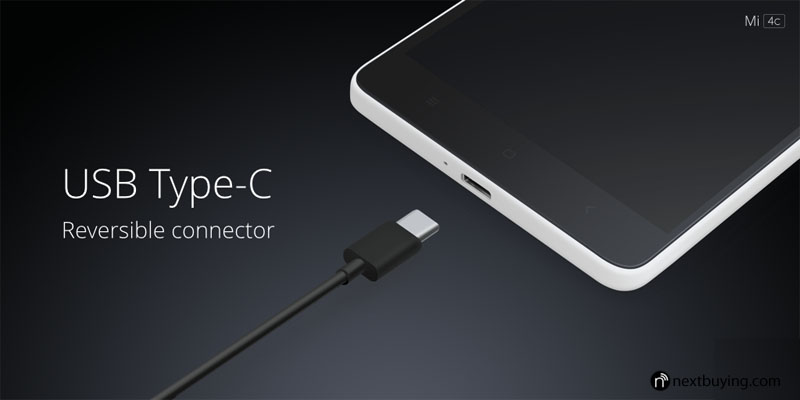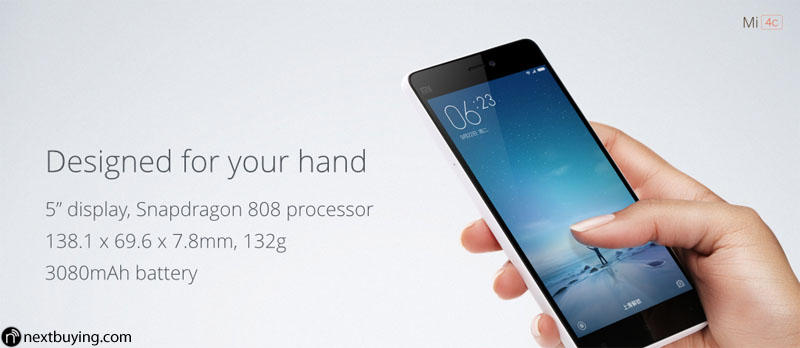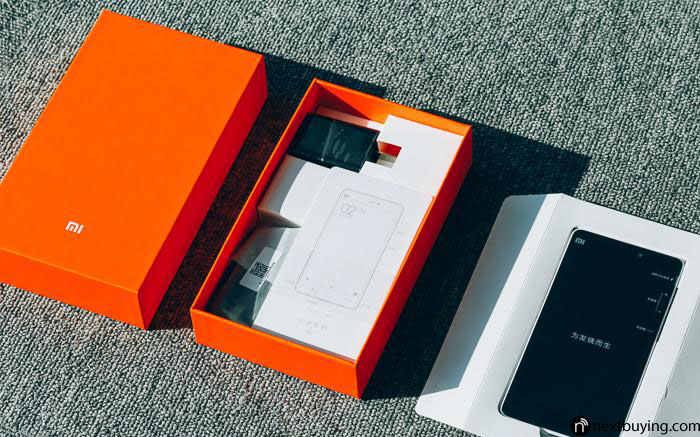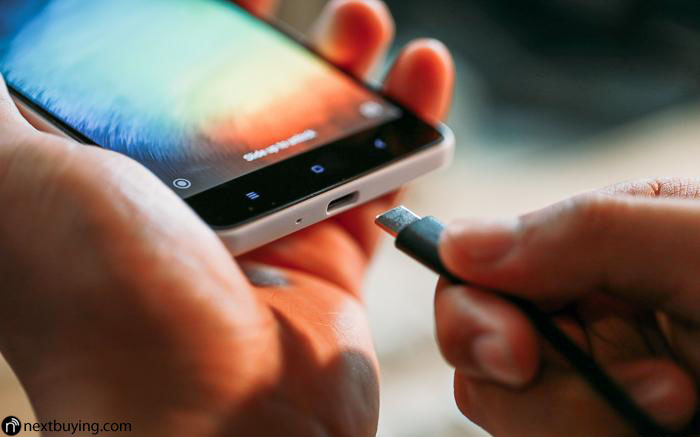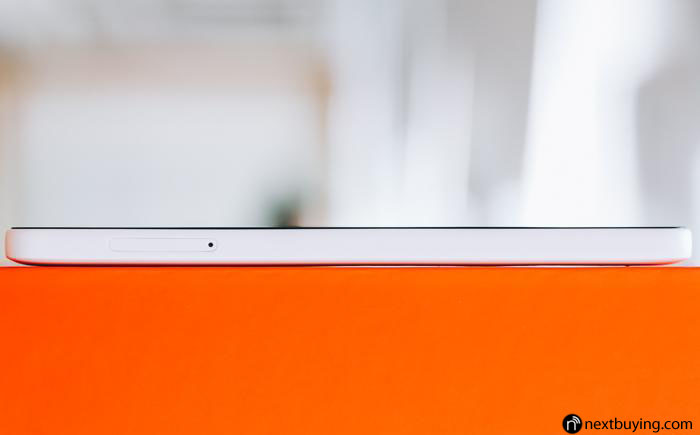 Specifications
Model
Xiaomi Mi4c Pro
Android OS
MIUI 7
Architecture
Snapdragon 808 hexa-core
Core

hexa-core

GPU
Adreno 418
Service Provide
Unlocked
RAM
LPDDR 3 3GB
Internal Storage
32 GB
Screen Size
5 inch
Touch Screen
5-inches FHD IPS screen
Screen Resolution
1920 x 1080 pixels FHD screen
Gravity Sensor
Yes
Camera
front camera 5MP back camera 13.0MP

FM

Radio

Yes, earphone needed
IR Remote Control
Yes
Fast charge
YES ver 2.0
GPS
YES built in GPS+AGPS+GLONASS
Bluetooth
YES built in BT4.1 +BT HID




Language

English, Bahasa Indonesia, Cestina, Espanol, French, Hrvatski, Italiano, Magyar, Nederlands, Norsk, Polish, Portuguese, Romana, Slovencina, Vietnamese, Turkish, Greek, Bulgarian, Russian, Ukranian, Hebrew, Arabic, Thai,Simplified/Traditional Chinese

Default

Applications

3G, FDD LTE 4G, GPS, WIFI, FM, Bluetooth, Email, wallpapers, calendar, calculator, clock,
camera, tethering & portable hotspot, E-Compass, Gyroscope, OTG, Play Store




Dimensions / Weight

138.1 x 69.6 x 7.8mm / 132g

WiFi

Yes 802.11a/b/g/n/ac


Video

MP3, aac, aac+, eaac+, amr, wb-amr, midi, ogg 1080p (1920x1080,30 Frames / sec)




Music

MP3/WAV/AMR/AWB

Ebook
TXT/CHM/DOC/HTML


Battery
Up to Theoretically 2-3 days



Port

2 x SIM Card slot; 1 x USB OTG port; 1 x TF card slot, 1 x 3.5mm Earphone port


What in the Box
1 x Phone, 1 x Charger, 1 x USB cable, 1 x User manual 1 x 3080

mAh

Battery
Customer Reviews
Review by

Adrian Perujo

Buen producto mi4c 3gb ram , muy buen... Envio muy rapido (Posted on 3/18/16)

Review by

Mario Nava.

Xiaomi mi4c 3/32GB .. Google Play , idioma español .... muy buena compra, envío rápido, viene con adaptador cargador y protector (Posted on 3/9/16)

Review by

William Hud

Excellent! All in perfect working order mi4c 3/32GB. Excellent xiaomi smartphone, high quality construction and great performances. Highly recommended (Posted on 12/27/15)

Review by

Roberto D.

Goods arrived very sturdily packaged and took exactly 14 days to be delivered to the UK mail shipping. The xiaomi mi4c 32gb is excellent , I would definitely recommend Nextbuying again !!! (Posted on 12/7/15)

Review by

Luca Fusari

molto veloci nella consegna,molto soddisfatto dell'acquisto (Posted on 12/7/15)

Review by

PUNTO PELOTA

Good android phones the 5" xiaomi mi4c 3/32gb, very very fast delivery, I will buy from Nextbuying again, thank you very much !! (Posted on 12/4/15)

Review by

Andrew S.

Envio super rápido, super contento, 100% recomendable xiaomi mi4c 32gb. (Posted on 12/4/15)

Review by

martin garro

Todo absolutamente perfecto !!!! (Posted on 10/27/15)

Review by

Juan Manuel H

excelente, rapidisima .... Xiaomi Mi4c 3GB RAM + Google Play + lengua española (Posted on 10/27/15)

Review by

Jesus Potrony S.

Xiaomi mi4c 5 pulgada Snapdragon 808 3GB RAM / 32GB USB 3.0 . excelentes condiciones, 4G LTE work on Spain .... 100% recomendable !!! (Posted on 10/19/15)

Review by

Esperanza Inesta M.

Great xiaomi mi4c 3/32GB smartphones. Considering shipping was regular airmail from China to Spain the delivery was very fast and without problems in the customs. The package was pretty good and the phone was really protected. Multi Language ROM & Google Play Store already installed at the phone as described. The same for the European adapter as was described by the seller. (Posted on 10/19/15)

Review by

Jordan Sudarevic

Excellent service excellent xiaomi mi4c 32gb install google play no spam apps... good communication fast shipping to australia DHL ... highly recommend (Posted on 10/18/15)

Review by

Daniel Mesa G.

perfecto!!!! es el segundo moacute compro en esta tienda y seguiré comprándolo aquí xiaomi mi4c 3/32gb. Gracias!!!! (Posted on 10/18/15)
Write Your Own Review
Customer Reviews
Review by

Adrian Perujo

Buen producto mi4c 3gb ram , muy buen... Envio muy rapido (Posted on 3/18/16)

Review by

Mario Nava.

Xiaomi mi4c 3/32GB .. Google Play , idioma español .... muy buena compra, envío rápido, viene con adaptador cargador y protector (Posted on 3/9/16)

Review by

William Hud

Excellent! All in perfect working order mi4c 3/32GB. Excellent xiaomi smartphone, high quality construction and great performances. Highly recommended (Posted on 12/27/15)

Review by

Roberto D.

Goods arrived very sturdily packaged and took exactly 14 days to be delivered to the UK mail shipping. The xiaomi mi4c 32gb is excellent , I would definitely recommend Nextbuying again !!! (Posted on 12/7/15)

Review by

Luca Fusari

molto veloci nella consegna,molto soddisfatto dell'acquisto (Posted on 12/7/15)

Review by

PUNTO PELOTA

Good android phones the 5" xiaomi mi4c 3/32gb, very very fast delivery, I will buy from Nextbuying again, thank you very much !! (Posted on 12/4/15)

Review by

Andrew S.

Envio super rápido, super contento, 100% recomendable xiaomi mi4c 32gb. (Posted on 12/4/15)

Review by

martin garro

Todo absolutamente perfecto !!!! (Posted on 10/27/15)

Review by

Juan Manuel H

excelente, rapidisima .... Xiaomi Mi4c 3GB RAM + Google Play + lengua española (Posted on 10/27/15)

Review by

Jesus Potrony S.

Xiaomi mi4c 5 pulgada Snapdragon 808 3GB RAM / 32GB USB 3.0 . excelentes condiciones, 4G LTE work on Spain .... 100% recomendable !!! (Posted on 10/19/15)

Review by

Esperanza Inesta M.

Great xiaomi mi4c 3/32GB smartphones. Considering shipping was regular airmail from China to Spain the delivery was very fast and without problems in the customs. The package was pretty good and the phone was really protected. Multi Language ROM & Google Play Store already installed at the phone as described. The same for the European adapter as was described by the seller. (Posted on 10/19/15)

Review by

Jordan Sudarevic

Excellent service excellent xiaomi mi4c 32gb install google play no spam apps... good communication fast shipping to australia DHL ... highly recommend (Posted on 10/18/15)

Review by

Daniel Mesa G.

perfecto!!!! es el segundo moacute compro en esta tienda y seguiré comprándolo aquí xiaomi mi4c 3/32gb. Gracias!!!! (Posted on 10/18/15)
Write Your Own Review