Return to Previous Page
Details
Highlights
Original Xiaomi Mi Power Strips with 3 USB Port Fast Charge Mini Socket Adapter Port : (3 USB Charging Ports + 3 Sockets Standard Plug )
Power strips is a life necessity in everyday life, Three self-adaption USB charging ports are added to the strip with 2.1 A quick charging function .By using high-quality materials, customizing the core components and optimizing the structure, finally it makes 50 percent smaller than the normal strips. Concise and delicate as ornaments of your house.
- Phosphor bronze terminal, copper bar connectivity system
- Independent safety doors to keep children away from the risk of electric shock
- Subtle and elegant white power indicator light shows working status
- High power conversion rate up to 82 percent
- 20uA leakage protection threshold
- High flame retardant standard up to 750 centigrade
- 250V full voltage range
- Pass through plug test ( 5000 times )
- Non-slip pads on four feet
- Grind frosting top surface and mirror polishing treatment on side surface
- Nice appearance and simple for home use and decoration
NOTE: Right plug of adapter would be se nt according to your shipping country.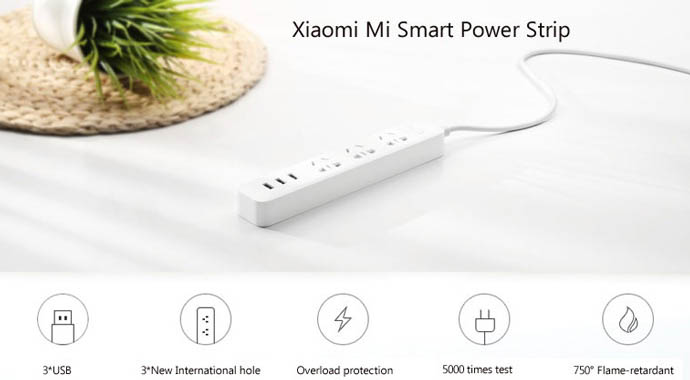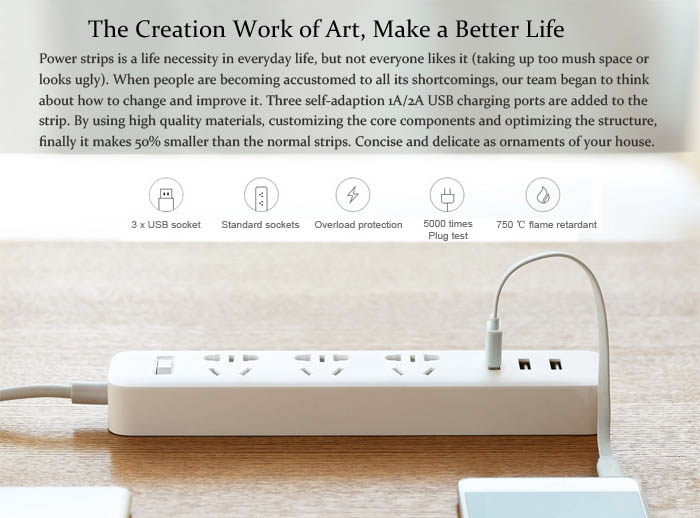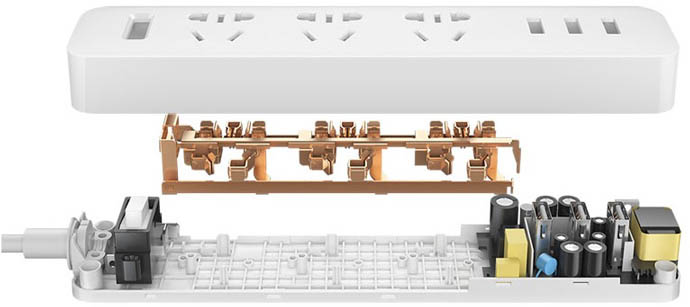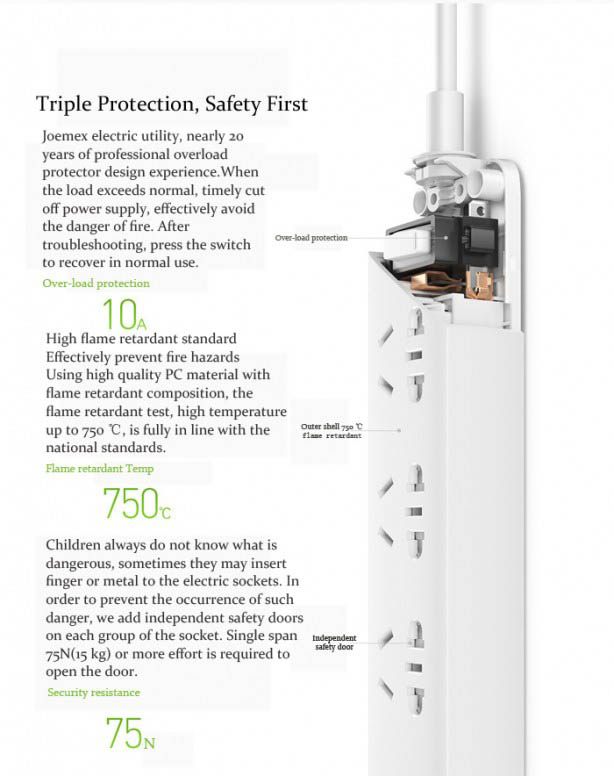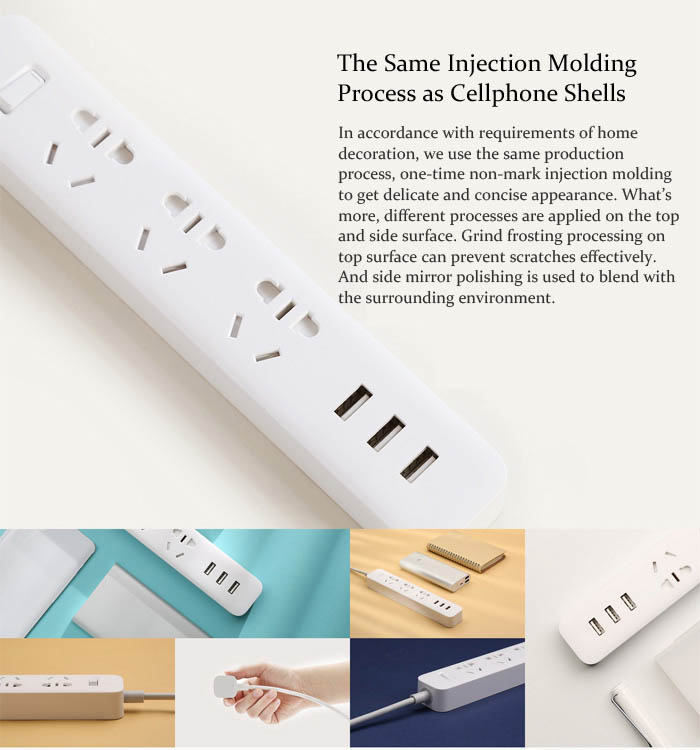 General

Brand: Xiaomi

TYPE : Power strip

Product Details

Rated input 10A, 250V ~
Rated output 10A, 250V(power jack)
Rated power 2500W
USB module input 100-240V ~, 50 / 60Hz, 0.5A
USB module output a single USB, 5V --- 2.1A (TYP)
Three USB 5V --- 3.1A (TYP)
Use of the environment -10 ~ + 40 centigrade

Dimension and Weight

L × B × H = 225 × 41 × 26 (mm)

Product Length full-length 1.8m
Weight 300g (including cable)

Package Contents

1 x Xiaomi Power Strip