Return to Previous Page
Details
Coupon Information save 2$ xiaomi mi band Coupon code : xiaomi2off
Super light-weight Xiaomi Mi Band.
> Fitness monitor & sleep tracke, Sleep-cycle smart alarm A fitness tracking wrist band that monitors your fitness and tracks your sleep. and also doubles up as an alarm clock.
> Unlock your phone without a password the Mi Band can be used to unlock the user's smartphone without typing any password or patterns.
> 30-day standby power Featuring the industry's most power-efficient Bluetooth chip and accelerometer, and stands out from the competition in terms of battery life, can last 30 days on a full charge.
> Water resistant (IP67) Flaunting an aluminium surface with a micro laser perforation and no display screen, the Xiaomi Mi Band is water resistant (IP67)
> Stylish band options (incl. wrap-around and leather)
The Mi Band will be available in range of colour variants including Blue, Pink, Brown, Black, Purple and Grey.
> Input Voltage : DC 5.0V
> Battery Capacity : 41mAh
> Cell Type : Lithium Polymer
> Input Current : 25mAh (TYP)
> Alloy Body Dimension : 36*14*9 mm
> Alloy Body Shell Material : Polycarbonate
> Wrist Strap Material : DowCorning TPSiV
> Metal Face Material : Magnesium Aluminum Alloy
> LED Notification Light : Blue, Green, Red, Orange
> Adjustable Wrist Strap Length : 157mm ~ 205mm
> Compatible with Xiaomi Mi4 / Mi3/ Redmi Note
> Android 4.4 support Bluetooth 4.0 Android Smartphone Device
> Support Requires iOS 7.0 or later. Compatible with iPhone, iPad, and iPod touch.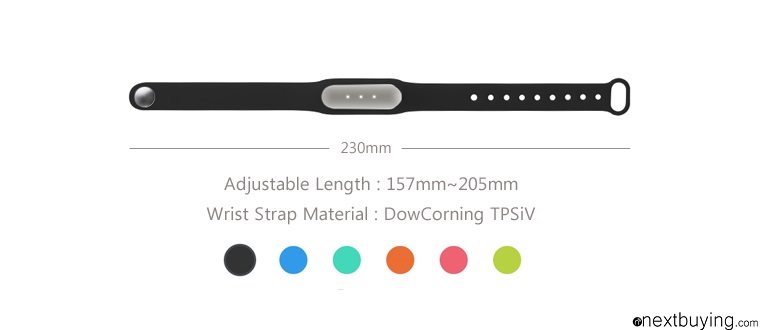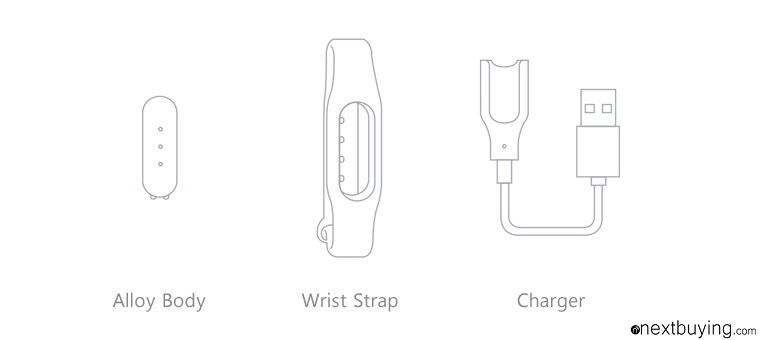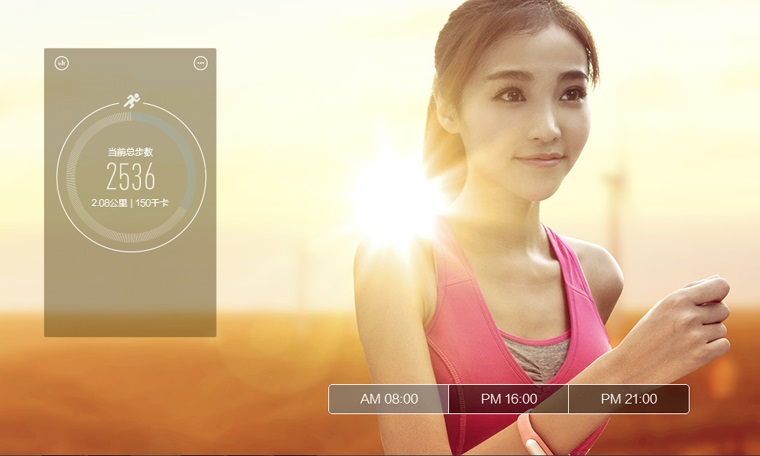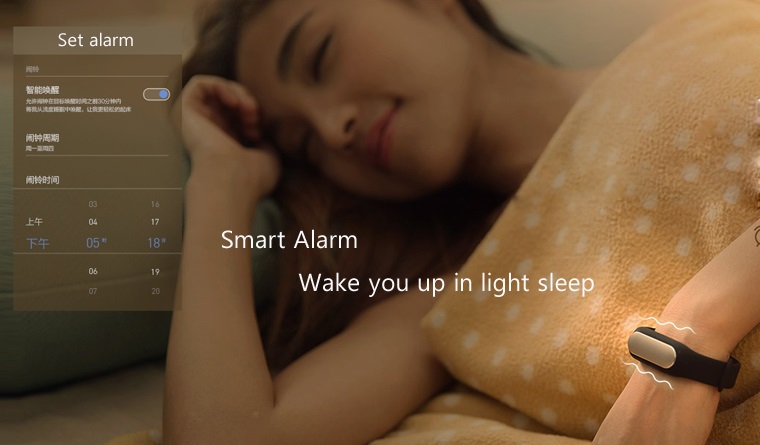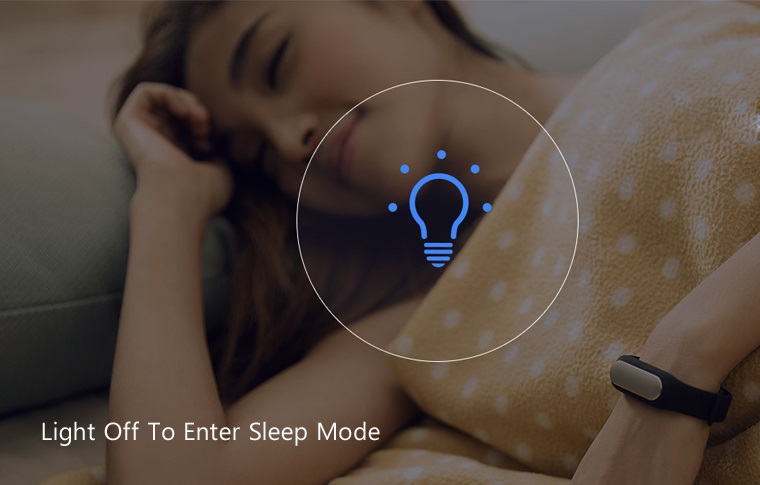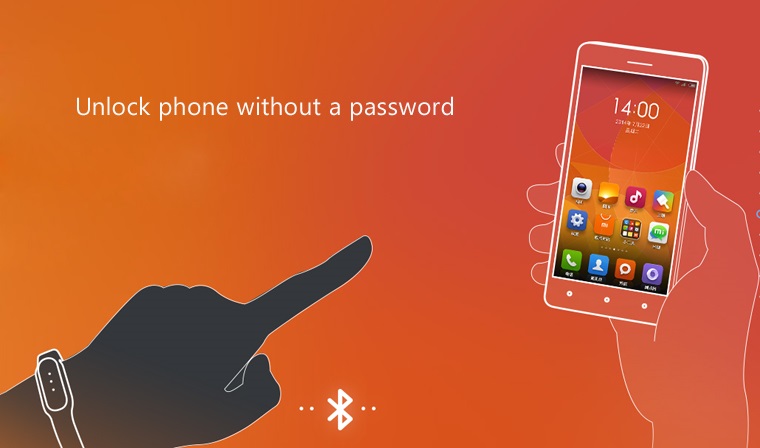 Apple iOS Xiaomi MiBand app download link : https://itunes.apple.com/app/xiao-mi-shou-huan/id938688461?mt=8
Customer Reviews
Review by

Robert E

Get the gadgets 1 Month .. very recommend the xiaomi band ..
Works great with my Oneplus.
Smart lock
Notification alert (vibration + color)
Fitness check
Sleep time

Worth more than the money you pay. Highly recommend. Its compatible with Apple too. (IPhone/IPad) (Posted on 3/16/15)

Review by

Nextbuying.com

@Bruce > try going mi.com Create xiaomi mi account !! (Posted on 12/30/14)

Review by

Benjamin Gehrmann

Excellent !!! this is original xiaomi mi band .. fast arrival Germany... Thx !!! (Posted on 12/30/14)

Review by

Alberto M

Todo perfecto original xiaomi mi banda y rápido ahora me falta probarla, pero creo que ira bien muy bien envuelto .... Gracias !!! (Posted on 12/30/14)

Review by

Bruce

Downloaded App but could not establish a Mi account because the the security code entered was claimed to be incorrect. Very frustrating a complete pain (Posted on 12/29/14)

Review by

Jeffrey L

Original and Compatible iPhone 5s the xiaomi mi band . Everything works. thanks a lot. fast shipping ... well packaged. Excellent !! (Posted on 12/27/14)

Review by

Christoph p

Suitable for Samsung Galaxy S5.... Xiaomi Mi Band works through the android application MI band. Super fast delivery. Beautiful packaging. In general, this is the high quality of Xiaomi. I recommend Nextbuying.com ! (Posted on 12/27/14)

Review by

Jason

I love my new Xiaomi Mi Band! ship to United States at the china post 15 day,thanks the best service .. recommend Nextbuying (Posted on 12/24/14)

Review by

Jose l.

gracias. todo perfecto y muy ràpido. xiaomi miband en iPhone 5s.... (Posted on 12/24/14)

Review by

Valentin

Браслет пришел довольно быстро. Качество отличное. Я доволен. (Posted on 12/24/14)

Review by

Sergey

Fast delivery, high quality of goods, all goods are original, well packaged. Excellent service at Nextbuying.com ... (Posted on 12/24/14)

Review by

Jose L.

Excellent, perfect product (its accuracy is really stunning in fact !!). Shipment through SingPost 15 days ! Amazingly fast ! Furthermore, Mi Band came with its original xiaomi mi band box ... (Posted on 10/31/14)

Review by

Deivid

Original Xiaomi mi band. Excellent. (Posted on 10/31/14)

Review by

Roberto F

Producto increible. la funcion de despertador y desbloqueo de dispositivos vale la pena. A traves de Singpost, envio perfecto aunque, unos 16 dias. Paquete nuevo y precintado. (Posted on 10/31/14)

Review by

Tommy

Get the Xiaomi Mi4 then I will buy and will update to MIUI6!) (Posted on 9/7/14)

Review by

Víctor G.

There are any date you think product will be send? (Posted on 9/6/14)

Review by

Dominic Chiesa

I've been wanting one for the sleep cycle alarm alone (Posted on 8/10/14)
Write Your Own Review
Customer Reviews
Review by

Robert E

Get the gadgets 1 Month .. very recommend the xiaomi band ..
Works great with my Oneplus.
Smart lock
Notification alert (vibration + color)
Fitness check
Sleep time

Worth more than the money you pay. Highly recommend. Its compatible with Apple too. (IPhone/IPad) (Posted on 3/16/15)

Review by

Nextbuying.com

@Bruce > try going mi.com Create xiaomi mi account !! (Posted on 12/30/14)

Review by

Benjamin Gehrmann

Excellent !!! this is original xiaomi mi band .. fast arrival Germany... Thx !!! (Posted on 12/30/14)

Review by

Alberto M

Todo perfecto original xiaomi mi banda y rápido ahora me falta probarla, pero creo que ira bien muy bien envuelto .... Gracias !!! (Posted on 12/30/14)

Review by

Bruce

Downloaded App but could not establish a Mi account because the the security code entered was claimed to be incorrect. Very frustrating a complete pain (Posted on 12/29/14)

Review by

Jeffrey L

Original and Compatible iPhone 5s the xiaomi mi band . Everything works. thanks a lot. fast shipping ... well packaged. Excellent !! (Posted on 12/27/14)

Review by

Christoph p

Suitable for Samsung Galaxy S5.... Xiaomi Mi Band works through the android application MI band. Super fast delivery. Beautiful packaging. In general, this is the high quality of Xiaomi. I recommend Nextbuying.com ! (Posted on 12/27/14)

Review by

Jason

I love my new Xiaomi Mi Band! ship to United States at the china post 15 day,thanks the best service .. recommend Nextbuying (Posted on 12/24/14)

Review by

Jose l.

gracias. todo perfecto y muy ràpido. xiaomi miband en iPhone 5s.... (Posted on 12/24/14)

Review by

Valentin

Браслет пришел довольно быстро. Качество отличное. Я доволен. (Posted on 12/24/14)

Review by

Sergey

Fast delivery, high quality of goods, all goods are original, well packaged. Excellent service at Nextbuying.com ... (Posted on 12/24/14)

Review by

Jose L.

Excellent, perfect product (its accuracy is really stunning in fact !!). Shipment through SingPost 15 days ! Amazingly fast ! Furthermore, Mi Band came with its original xiaomi mi band box ... (Posted on 10/31/14)

Review by

Deivid

Original Xiaomi mi band. Excellent. (Posted on 10/31/14)

Review by

Roberto F

Producto increible. la funcion de despertador y desbloqueo de dispositivos vale la pena. A traves de Singpost, envio perfecto aunque, unos 16 dias. Paquete nuevo y precintado. (Posted on 10/31/14)

Review by

Tommy

Get the Xiaomi Mi4 then I will buy and will update to MIUI6!) (Posted on 9/7/14)

Review by

Víctor G.

There are any date you think product will be send? (Posted on 9/6/14)

Review by

Dominic Chiesa

I've been wanting one for the sleep cycle alarm alone (Posted on 8/10/14)
Write Your Own Review