Return to Previous Page
Details
1nd 100 Unit Xiaomi Mi Band 1s shipped , 2nd shipped coming soon
Xiaomi Mi Band 1S - Heart rate wristband
A new version is coming! Mi Band 1S, a heart rate wristband - Everyone is worth having. During aerobic exercise, have a good heart rate, it is better to loss weight and improve cardiorespiratory capacity. Mi Band 1S equipped with a optical heart rate sensor, can real-time detect heart rate, let you adjust the motion state scientifically and consume fat efficiently. Mi Band 1S manages your motion every moment and take good care of you.
> Fitness monitor & sleep tracke, Sleep-cycle smart alarm A fitness tracking wrist band that monitors your fitness and tracks your sleep. and also doubles up as an alarm clock.
> Unlock your phone without a password the Mi Band can be used to unlock the user's smartphone without typing any password or patterns.
> 30-day standby power Featuring the industry's most power-efficient Bluetooth chip and accelerometer, and stands out from the competition in terms of battery life, can last 30 days on a full charge.
> Water resistant (IP67) Flaunting an aluminium surface with a micro laser perforation and no display screen, the Xiaomi Mi Band is water resistant (IP67)
> Stylish band options (incl. wrap-around and leather)
The Xiaomi Mi Band 1S will be available in range of colour variants including Blue, Pink, Brown, Black, Purple and Grey.
> Input Voltage : DC 5.0V
> Battery Capacity : 41mAh
> Cell Type : Lithium Polymer
> Input Current : 25mAh (TYP)
> Alloy Body Dimension : 37*13.6*9.9 mm
> Alloy Body Shell Material : Polycarbonate
> Wrist Strap Material : DowCorning TPSiV
> Metal Face Material : Magnesium Aluminum Alloy
> LED Notification Light : Blue, Green, Red, Orange
> Dial thickness: 0.99 cm / 0.39 inches
> Dial diameter: 1.36 x 3.7 cm / 0.54 x 1.46 inches
> Band width: 1.3 cm / 0.5 inches
> Wearable length: 15.7 - 20.5 cm / 6.18 - 8.07 inches
> Product weight: 14 g
> Product size (L x W x H): 22.5 x 1.36 x 0.99 cm / 8.84 x 0.53 x 0.39 inches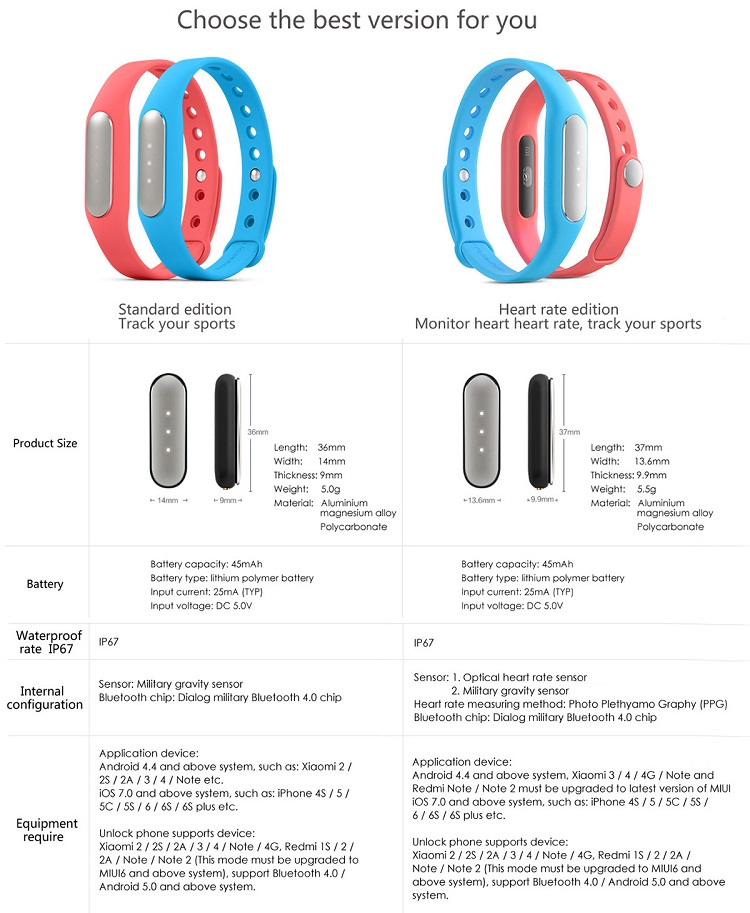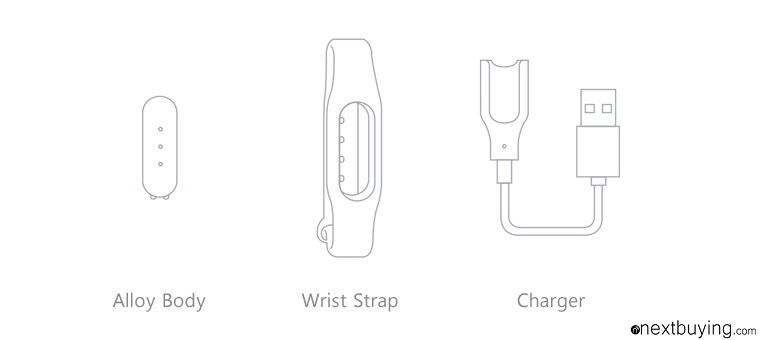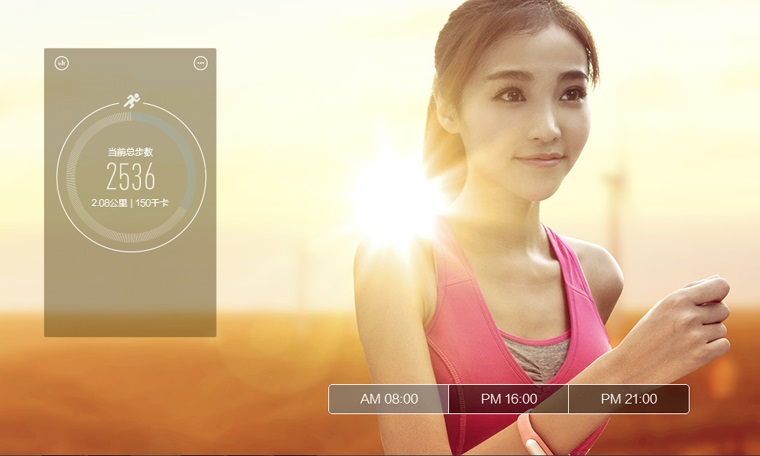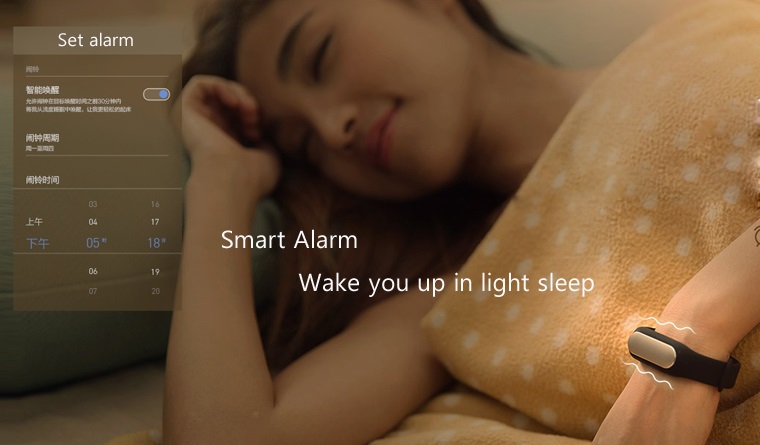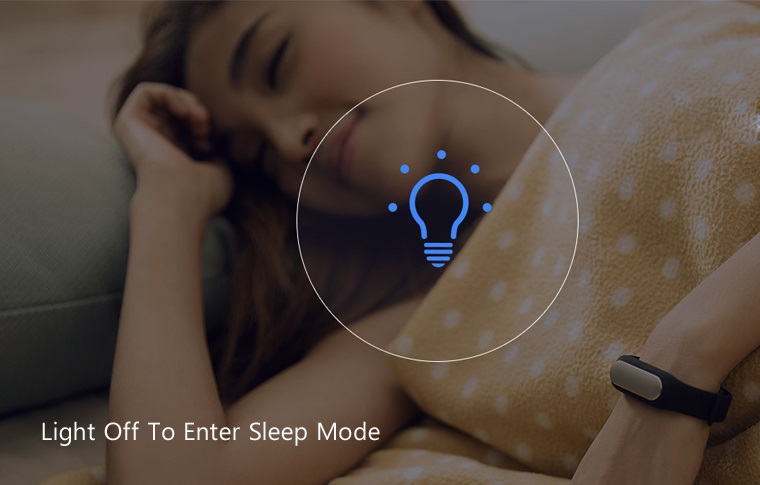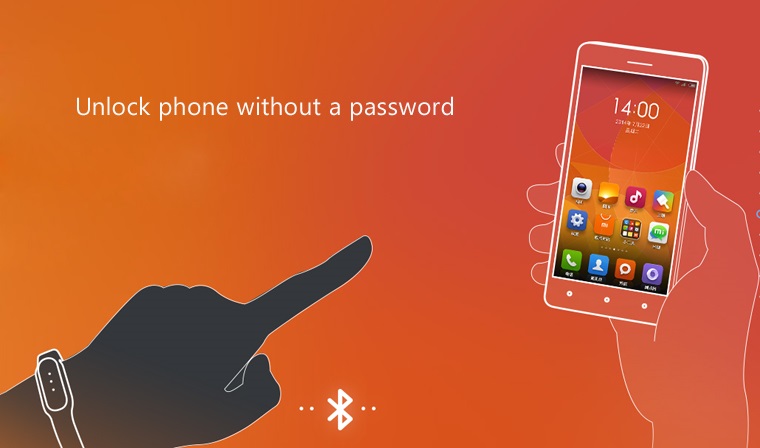 Apple iOS Xiaomi MiBand app download link : https://itunes.apple.com/app/xiao-mi-shou-huan/id938688461?mt=8