Return to Previous Page
Details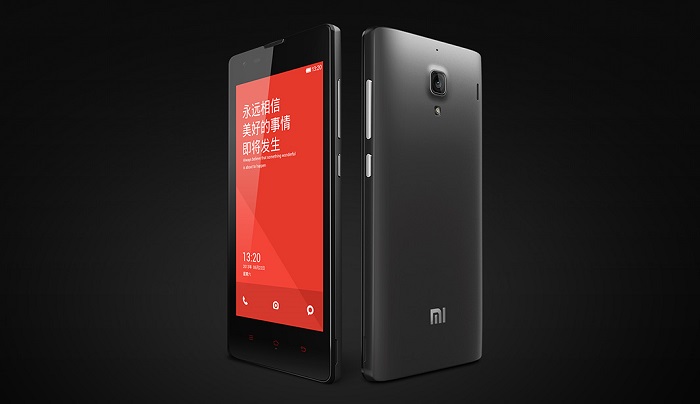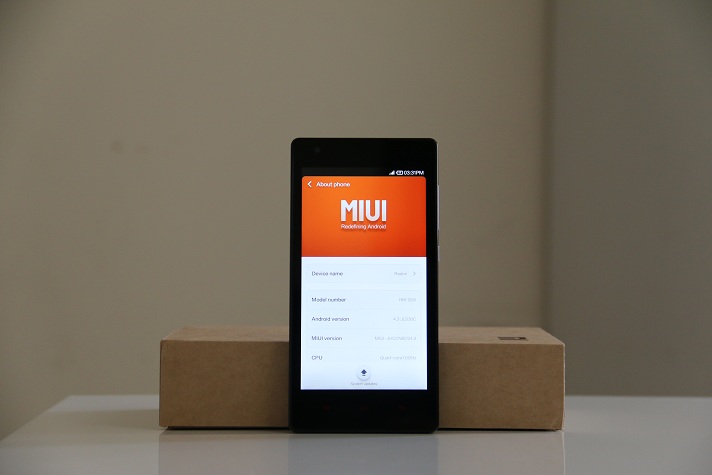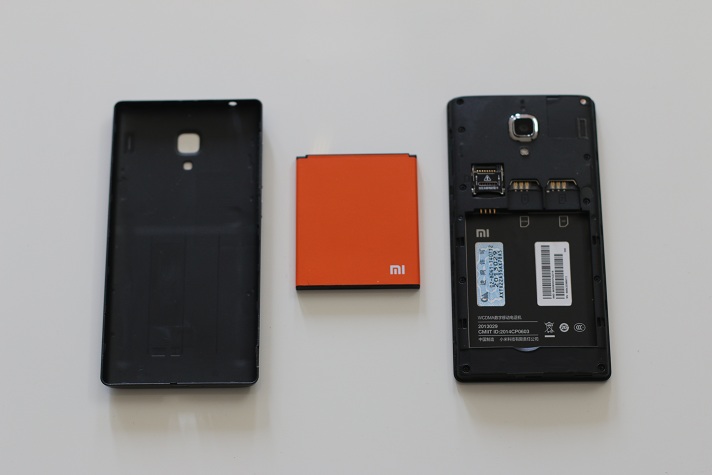 Features
Xiaomi Redmi 1S smartphones Qualcomm Snapdragon 400 MSM8228 quad-core, 1.6GHz; Qualcomm Snapdragon 400 MSM8228 use ARM's low-energy Cortex-A7 core, which lets you get amazing performance from your battery. Imagination Technologies' Adreno 305 PowerVR Series GPU decodes 720p video, so you can explore immersive 3D game environments or enjoy your favourite shows in flawless HD.
MIUI 6 ( base android 4.4 ) Simplicity guaranteed. Uncompromised depth. We listen. The features in MIUI are based on the feedback we get from our over 35 million users. We are constantly looking for new ways to make MIUI more useful, more secure, and more fun. We work all the time (and drink a lot of tea and coffee) to fix bugs, refine features, and get new updates on to your phone as fast as we can.
4.7 inches IPS Retina screen 1280 x 720 display with 312 ppi delievers superfine text and crisp photos. In-plane switching (IPS) technology delivers stunning colour from almost any viewing angle. resistant, impact-tested, and extremely responsive
Dual Cameras - back camera Amazing photos. 8MP camera. ƒ/2.2 aperture, 28mm wide angle lens, and 1080p video recording With an extra large 1.4ųm sensor and a 5 plastic lens, you can take photos with accurate, true-to-life colours in low light. Redmi'sƒ/2.2 aperture and 28mm wide angle lens let you focus in on objects in the foreground while softly blurring the rest of the photograph
Dual SIM card dual standby 1 WCDMA slot for 3G data and 1 GSM slot for 2G data Redmi 1s lets you send and receive calls and texts from two numbers without swapping SIM cards..
3G: WCDMA 900/2100MHz,
2G: GSM 850/900/1800/1900MHz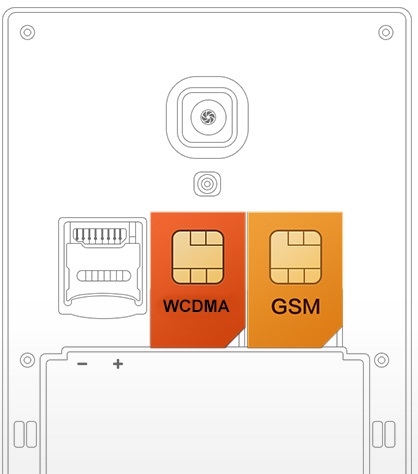 Fast WiFi - 802.11 b/g/n max to 300MB wireless networks and support 3G Connection network Anywhere.
Color : Black
Specifications
Reference
Xiaomi Redmi 1s ( Hongmi 1s )
Android OS
MIUI 6 base Android 4.4
Architecture
Qualcomm Snapdragon 400
Core
Quad core
CPU
1.6GHz
Service Provide
Unlocked
RAM
1 GB
Internal Storage
8 GB
Screen Size
4.7 inch
Touch Screen
4.7 inches IPS Retina screen 1280 x 720
Screen Resolution
1280 x 720 pixels HD screen
Gravity Sensor
Yes
WebCam
front camera 1.6MP back camera 8.0MP

FM

Radio

Yes, earphone needed
Touch
10 point touch
3G
YES
GPS
YES built in GPS+AGPS+GLONASS
Bluetooth
YES built in Bluetooth 4.0
Card Reader
Micro SD up to 64GB extended



Language

English, Bahasa Indonesia, Cestina, Espanol, French, Hrvatski, Italiano, Magyar, Nederlands, Norsk, Polish, Portuguese, Romana, Slovencina, Vietnamese, Turkish, Greek, Bulgarian, Russian, Ukranian, Hebrew, Arabic, Thai,Simplified/Traditional Chinese

Default

Applications

3G, GPS, WIFI, FM, Bluetooth, Email, wallpapers, calendar, calculator, clock,
camera, tethering & portable hotspot, E-Compass, Gyroscope, OTG, Play Store




Dimensions / Weight

150 x 80 x 47mm/5.19 x 3.15 x 1.85inch / 340g

WiFi

Yes 802.11b/g/n


Video

3GP/MPEG4




Music

MP3/WAV/AMR/AWB

Ebook
TXT/CHM/DOC/HTML


Battery
Up to Theoretically 2-3 days



Port

2 x SIM Card slot; 1 x USB OTG port; 1 x TF card slot, 1 x 3.5mm Earphone port


What in the Box
1 x Phone, 1 x Charger, 1 x 3.5mm Earphone, 1 x USB cable, 1 x User manual 1 x 2000

mAh

Battery
Customer Reviews
Review by

Javier He.

Esperaba mucho de este gran smartphone y no me ha defraudado para nada. singpore post ha tardado 13 días. Una verdadera maravilla, he tenido muy buena comunicación con él Nextbuying servicio. Recomendado 100%. recomendar original Oficial xiaomi redmi 1s & casos .... (Posted on 10/29/14)

Review by

Ernesto M

Recibido en perfectas condiciones en dos semanas. ( SingPost air mail shipping ) (Posted on 10/16/14)

Review by

Luis G

Envío rápido. Lo mandó ya configurado en español. Recomendable. ...... (Posted on 10/16/14)

Review by

jose luis d

como siempre genial Muy contento Nextbuying.com ....... envió muy rápido y el producto era lo deseado (Posted on 10/16/14)

Review by

Alvaro C

Excelente. en 10 días. Totalmente original. (Posted on 10/16/14)

Review by

Ramon A.

GOOD SERVICE! I RECEIVED THE MOVILE VERY FAST !!! (Posted on 9/9/14)

Review by

José C.

Buen móvil. rápido envío en 7 días ( DHL ), muy buena comunicación (Posted on 9/9/14)

Review by

Borja G

Todo perfecto, rapidisimo 7 dias. (Posted on 9/9/14)

Review by

NextBuying.com

@Bin : WCDMA is the 3G standard in GSM networks, otherwise known as UMTS or HSPA+ (all slightly different things, but the same in practice). Don't confuse WCDMA and CDMA :) Don't worry, you'll definitely get 3G data on your SG SIM! (Posted on 7/15/14)

Review by

Bin

Looks like a great phone at an attractive price. Would like to get one but bit confused by this sentence from your website
"1 WCDMA slot for 3G data and 1 GSM slot for 2G data"
Does that means that my SG provider's GSM SIM will only have 2G? (Posted on 7/15/14)

Review by

Yorick

Best choice ever make (Posted on 7/10/14)

Review by

Vadym

I live in Poland, today I have to get the redmi 1s ... Thank you Nextbuying.com and the cool Official redmi cases !!! (Posted on 7/10/14)

Review by

Robert

It is a fantastic phone. I thoroughly enjoy using it all day. (Posted on 7/7/14)

Review by

alvaro

y por la noticia la voy a leer se ve interesante. xiaomi redmi La uso desde hace tiempo y me parece la mas útil y sencilla. !!!!!!! (Posted on 7/7/14)

Review by

Nicolò

Ora non ho più dubbi... xiaomi redmi 1s, grazie a tutti! Appena torna disponibile lo ordino! (Posted on 7/7/14)

Review by

Chris

I'm buying a new phone redmi 1s this month (Posted on 7/2/14)

Review by

alberto

It looks like a great phone, really !! (Posted on 7/2/14)
Write Your Own Review
Customer Reviews
Review by

Javier He.

Esperaba mucho de este gran smartphone y no me ha defraudado para nada. singpore post ha tardado 13 días. Una verdadera maravilla, he tenido muy buena comunicación con él Nextbuying servicio. Recomendado 100%. recomendar original Oficial xiaomi redmi 1s & casos .... (Posted on 10/29/14)

Review by

Ernesto M

Recibido en perfectas condiciones en dos semanas. ( SingPost air mail shipping ) (Posted on 10/16/14)

Review by

Luis G

Envío rápido. Lo mandó ya configurado en español. Recomendable. ...... (Posted on 10/16/14)

Review by

jose luis d

como siempre genial Muy contento Nextbuying.com ....... envió muy rápido y el producto era lo deseado (Posted on 10/16/14)

Review by

Alvaro C

Excelente. en 10 días. Totalmente original. (Posted on 10/16/14)

Review by

Ramon A.

GOOD SERVICE! I RECEIVED THE MOVILE VERY FAST !!! (Posted on 9/9/14)

Review by

José C.

Buen móvil. rápido envío en 7 días ( DHL ), muy buena comunicación (Posted on 9/9/14)

Review by

Borja G

Todo perfecto, rapidisimo 7 dias. (Posted on 9/9/14)

Review by

NextBuying.com

@Bin : WCDMA is the 3G standard in GSM networks, otherwise known as UMTS or HSPA+ (all slightly different things, but the same in practice). Don't confuse WCDMA and CDMA :) Don't worry, you'll definitely get 3G data on your SG SIM! (Posted on 7/15/14)

Review by

Bin

Looks like a great phone at an attractive price. Would like to get one but bit confused by this sentence from your website
"1 WCDMA slot for 3G data and 1 GSM slot for 2G data"
Does that means that my SG provider's GSM SIM will only have 2G? (Posted on 7/15/14)

Review by

Yorick

Best choice ever make (Posted on 7/10/14)

Review by

Vadym

I live in Poland, today I have to get the redmi 1s ... Thank you Nextbuying.com and the cool Official redmi cases !!! (Posted on 7/10/14)

Review by

Robert

It is a fantastic phone. I thoroughly enjoy using it all day. (Posted on 7/7/14)

Review by

alvaro

y por la noticia la voy a leer se ve interesante. xiaomi redmi La uso desde hace tiempo y me parece la mas útil y sencilla. !!!!!!! (Posted on 7/7/14)

Review by

Nicolò

Ora non ho più dubbi... xiaomi redmi 1s, grazie a tutti! Appena torna disponibile lo ordino! (Posted on 7/7/14)

Review by

Chris

I'm buying a new phone redmi 1s this month (Posted on 7/2/14)

Review by

alberto

It looks like a great phone, really !! (Posted on 7/2/14)
Write Your Own Review